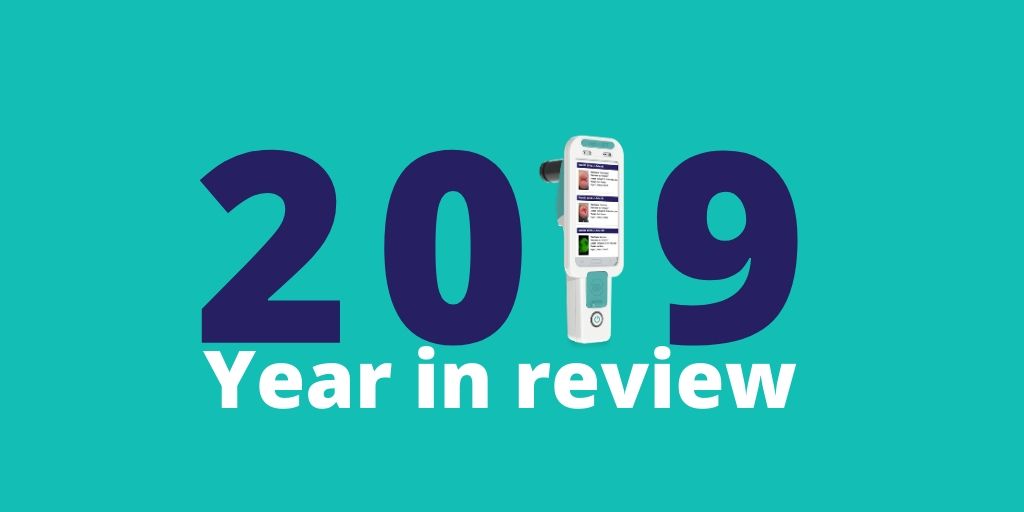 2019 might be remembered as the year when geographic barriers to women's healthcare started to crumble. MobileODT has been honored to be part of a sweeping change bringing new levels of healthcare experience to women in underserved areas/populations.


AI-based cervical cancer screening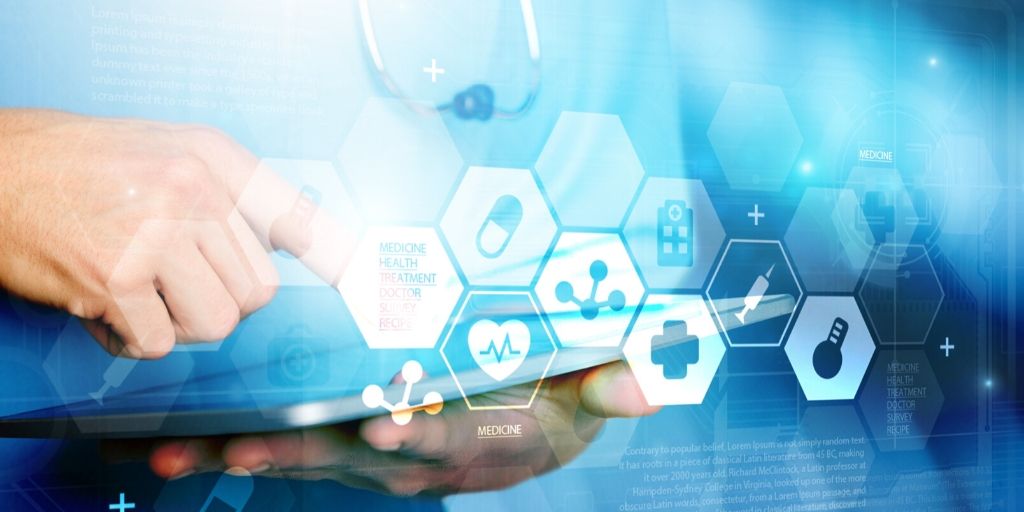 The promise of new horizons

In January, public health professionals enthusiastically greeted the US's National Cancer Institute publication sharing the successful creation and validation of the AVE algorithm that identified cervical dysplasia with greater accuracy than Pap. With an AUC of 0.91 the AVE (Automated Visual Evaluation) algorithm opened the possibility of AI-based cervical cancer replacing current screening methods with point-of-care solutions.


Making AI- based cervical screening a practical reality

MobileODT took up the challenge raised by the NCI's initiative to bring this breakthrough out of the laboratory and into the hands of healthcare workers. In order to do this, MobileODT"s data scientists needed to address variability in provider skill at image capture, and regional and resource differences.
With the largest bank of cervical images in the world and a versatile affordable system of image capture, MobileODT was able to develop a clinically viable AI-based cervical cancer screening.
We are honored to be working with research partners from around the world, including established academic institutions and individual clinicians, to create, validate, and pilot AVE as part of our EVA System.
Here how our team are making it happen:
Clinical testing

MobileODT has called our AI-based cervical cancer screening test VisualPap in homage to Georgios Nikolaou Papanikolaou who pioneered manual visual assessment of the cervix, and VisualPap is already in use in clinical pilots in key markets in Europe, Africa and Asia.
As the results of empirical studies become available, public health officials and healthcare providers alike are enthusiastic about adopting this new technology. Multiple speakers at the 2019 SPIE conference in San Francisco demonstrated the path to applying AI-based cervical image assessment in a clinical setting.
In March 2019, encouraging results from a first stage pilot of AI screening using the EVA system were presented at the ASCCP Annual Conference. At the recent Eurogin conference in Monaco, Dr. Homola, University Hospital Jan Mikulicz-Radecki in Wroclaw, Poland garnered great enthusiasm in his oral presentation sharing his findings in a trial of MobileODT's VisualPap test in his Polish clinic. The results of multiple other studies are expected at the upcoming IPVC Conference in Madrid.


Commercial launch

VisualPap is now live on the EVA System for select users, as part of the in-country validation phase. Following rigorous in-country validation, the VisualPap cervical screening test running on the EVA System is scheduled for commercial launch in select markets in early 2020. Widespread release is pending broader regulatory approval.


Teleconsultation for women's health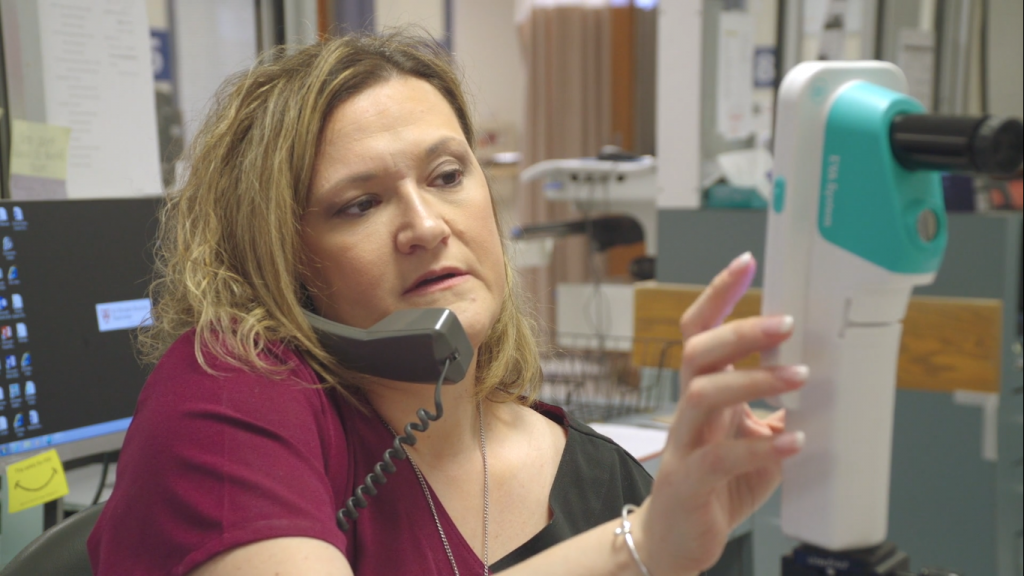 Geographical distance was once one of the biggest barriers to improving healthcare. 2019 saw some of these barriers coming down with an increase in the application of telehealth solutions in women's health. The physical burden of bringing patients and providers together was reduced as technological innovation enabled connection between clinicians at the point of care and remote experts.


Telecolposcopy

Tele-gynecology on the EVA System has proven to be a revolutionary solution to enable virtual proctorship and mentorship for an increasing pool of trainee colposcopy providers worldwide in 2019.
One of the biggest challenges to training new colposcopy providers is the need for expert proctorship overseeing real-life procedures which creates a challenge when training providers that practice in remote areas. 'Telecolposcopy' on the EVA System is connecting trainees with experts using a real time, virtual 'over the shoulder' digital connection.
See Telecolposcopy in action:
In a study presented at the 2019 ASCCP Annual Scientific Sessions, patients responded positively to, and even preferred, colposcopy with live expert supervision. Real-time remote supervision was shown to assist junior colposcopists in their training.


TeleSANE

Sexual assault forensics relies on the timely performance of examinations and evidence collection. The use of telehealth solutions for sexual assault forensics dramatically increases access to the services, giving patients the immediate care that they need without the need to travel long distances.
The EVA System is rapidly becoming the new gold standard in TeleSANE provision. Using the EVA System, a non-expert clinician is able to share real-time video of genital and other injuries with a remote expert SANE. This allows the expert SANE to walk the clinician at the point of care through every step of the exam.
Introduced by the NY State Office of Victim Services and the NY Department of Health, the NYS SAFE Telemedicine Pilot Program is bringing SAFE provision to rural hospitals using TeleSANE services. MobileODT is proud to be supplying the EVA System devices required to make this service possible.


Breaking barriers around the world

The EVA System continues to improve access to quality women's health around the world. We were delighted to receive public recognition of our work, and to work closely with partners to identify new ways we can add new value through the EVA System to enable our users to do even more in their lifesaving mission.


Special Populations Project
In working with healthcare providers around the world, we have learned a tremendous amount about the way special populations need to be particularly addressed – and have had the privilege to get to know many of the experts who have developed their expertise by working with these populations. In homage to these experts, and out of a desire to share their hard-won expertise with the rest of the world so that others may benefit in their practice, we launched Special Populations Project in October 2019.
This series of reports and webinars shared the experience of clinicians around the world with particular expertise in treating certain special populations.  The feedback was immense, from praise to requests to make professional connections. Some asked to be connected with the report authors to continue the conversation. Others offered their own expertise. We were delighted to see the EVA community come together to increase dialogue and professional excellence.


International recognition

British Journal of Medicine published research evaluating the most effective forms of cervical cancer screening in low resource settings. The study compared four different methods and concluded that digital visual inspection (which was conducted using the EVA System) was a critical piece in quality service provision.
MobileODT was honored to be awarded the 2019 Financial Times and International Finance Committee Transformational Business Award in Health, Wellness and Disease Prevention.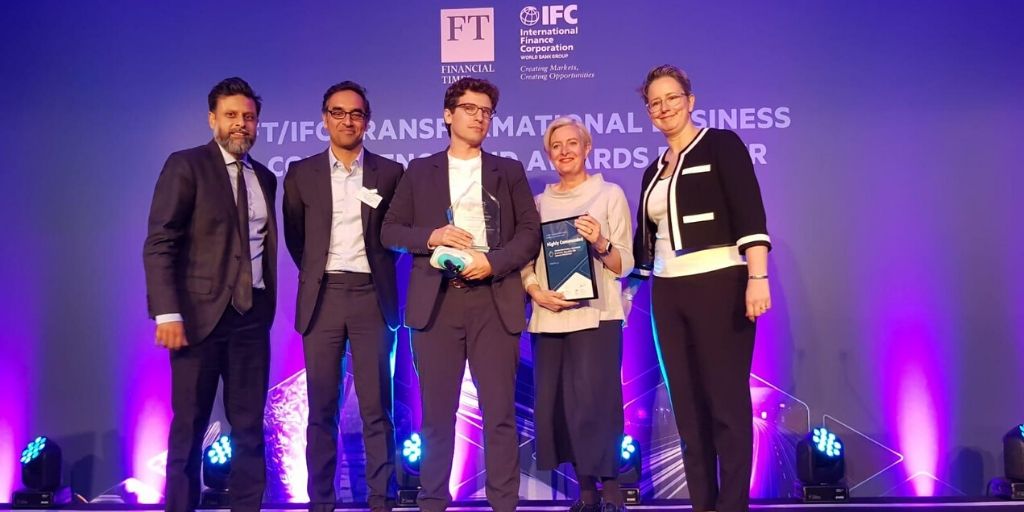 Our work to improve access to care for women in both developing and developed countries was acknowledged by the Women's Forum for the Economy and Society, 'Women and Access to Health Daring Circle.'


New software launched

MobileODT is committed to constant innovation. 2019 saw the launch of a new software application on the EVA System. The new software added increased connectivity, speed of data upload and exam documentation. Most existing EVA COLPO users have been successfully migrated to the new software which offers the ability to complete their entire case notes according to the ASCCP guidelines during the exam, ready to be uploaded to their EMR.


Looking forward

We founded MobileODT with a simple mission: to save as many lives, as quickly as possible. We are grateful to all of the public health programs and healthcare providers who have trusted the EVA System to aid them in their important work.
We are more dedicated than ever to our commitment to work with healthcare providers, to  build them the tools they need to do their life-saving work at the top of their abilities.
We believe that VisualPap has the potential to eradicate cervical cancer. So many deaths from cervical cancer are the result of loss-to-follow-up on positive Pap cytology tests, all of which are the result of there not being a fast, accurate, inexpensive test at the point-of-care. VisualPap is not dependent on laboratories or experts. We are looking forward to working with our partners to testing and validating VisualPap in each of the countries in which we will be introducing the test, to ensure every special population receives a tool best suited for its needs.
Lastly, we are committed to sharing knowledge amongst members of the network that has developed around the EVA System. We are currently seeking out the next wave of clinicians to share their professional expertise with our global audience and to highlight best practices for special populations.
Please be in touch with us if you would like to share your unique insights into how to address special populations in women's health.
Thank you for enabling us to achieve our mission to save as many lives, as quickly as possible, and we wish you and yours a happy new year,

Ariel Beery
CEO MobileODT