Millions of patients do not receive the care they need because they cannot access the diagnostic services required to save their lives. Some live in remote areas, some lack financial resources, while others live in underserved communities that simply lack specialist care.
Today an increasing number of healthcare networks are turning to teleconsultation to bring patients, clinicians, and specialists together to overcome these challenges. We examine how teleconsultation works and how it benefits the healthcare system.


How is teleconsultation different from other forms of telehealth?
Unlike other telehealth initiatives that typically link patients with clinicians, teleconsultation connects a clinician at the point of care to a colleague. This connection enables experts to offer their input and oversight to less specialized colleagues.
A specialist working remotely and in tandem gives the patient the benefit of advanced care even without a specialist being physically present. This process optimizes resource allocation, benefiting patients, clinicians, and healthcare systems alike, and creates an enhanced healthcare experience.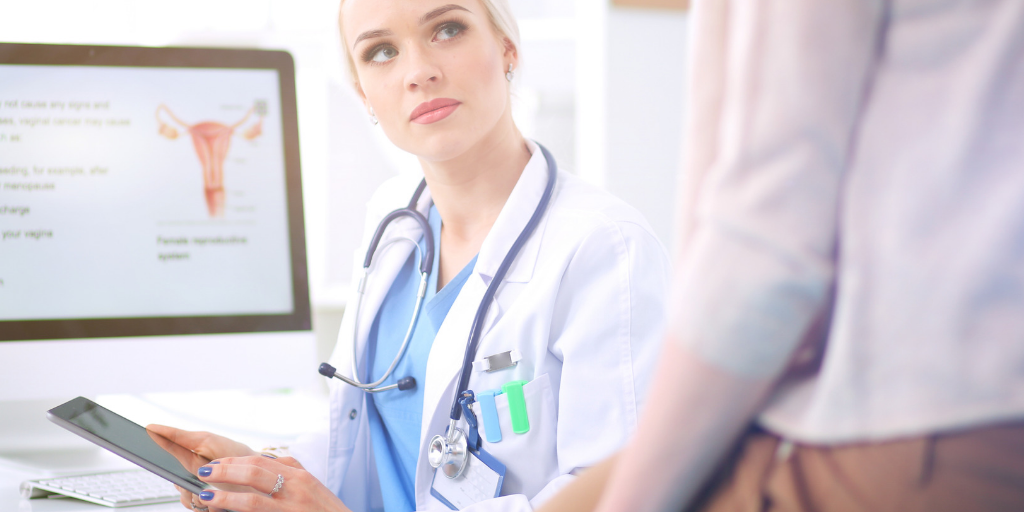 Teleconsultation in gynecology
In the gynecology field, specialized tools allow the remote expert to see a live feed of the cervix, vagina, and/or external genitalia. In this way, one clinician can remotely supervise the patient exam (such as colposcopy), directing the clinician at the point of care throughout the consultation. It is not possible to receive the necessary imaging with traditional cart and consultation systems (that might be used for teleconsultation in other areas of medicine) or traditional colposcopes (that lack the necessary connectivity), therefore a purpose-built system is needed.
Teleconsultation has been successfully deployed in a number of areas of gynecology. FPA Women's Health in California is using teleconsultation on the EVA System to train new colposcopy practitioners. (See video above to watch  teleconsultation / telecolposcopy in action)
In research conducted on patient satisfaction with teleconsultation, they found that patients preferred teleconsultation over standard procedures. The added input from the remote specialist increased their confidence in the clinical outcomes.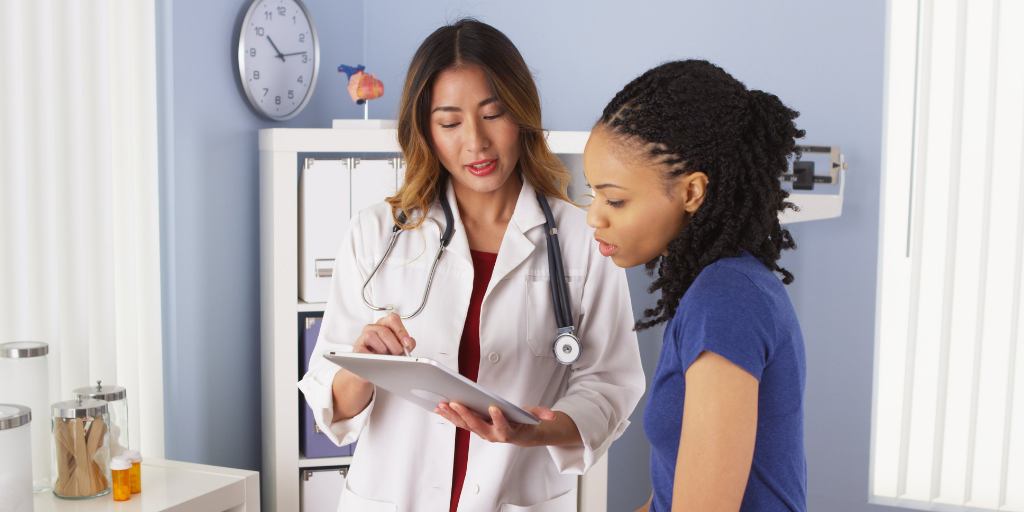 How teleconsultation benefits patients
Several barriers face patients in accessing the healthcare that they require. The financial cost of healthcare and having the health literacy needed to negotiate the healthcare system are significant.
The time it takes to access services is often the hidden cost for patients seeking care. Even with insurance coverage, the time it takes to reach the clinic creates a major barrier to care. For many, time missed from work to attend a medical appointment means money not earned. This is especially the case for women who may also have to factor in childcare costs and the burdensome time taken to attend appointments.
Studies demonstrate the correlation between the distance to an appointment and a higher loss to follow up. In the women's health sphere, studies have found an over 40% loss-to-follow-up once patients must travel more than 29 miles for colposcopy.
Teleconsultation reduces the burden of travel for patients, bringing expert services to their local clinic.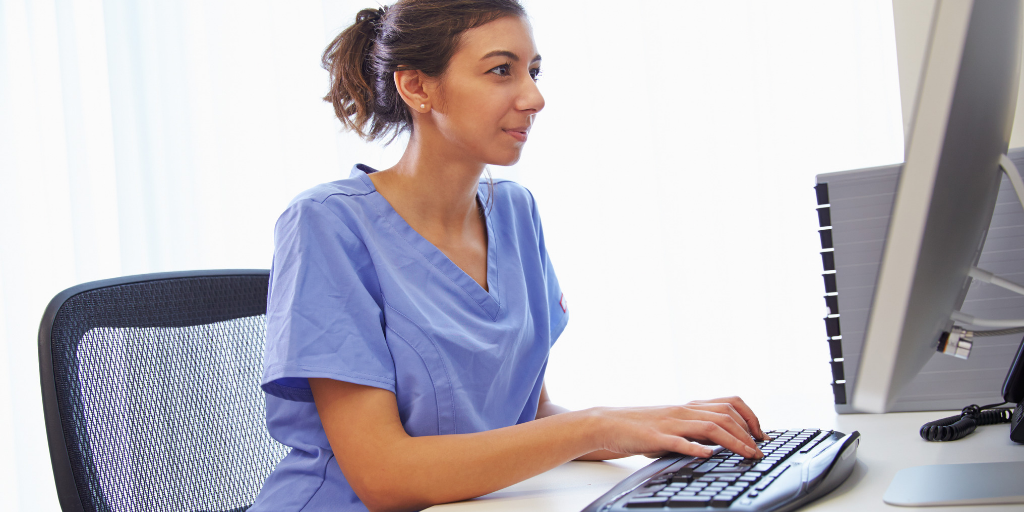 How teleconsultation benefits clinicians
Clinicians seek to provide the highest level of care possible. Primary health clinicians have a unique position in the healthcare system. As the 'frontline' against disease, primary care clinicians often provide the first resource patients turn to if they have an issue or concern. This gives primary healthcare providers a significant responsibility to correctly diagnose patients and refer them to the next step in their treatment.
Consulting with an expert reassures clinicians that they give their patients the most appropriate care. For junior clinicians or those training to be credentialed in a given procedure, teleconsultation can make mentorship available at the touch of a button rather than unattainable due to distance or cost.
The trust created between patients and their clinicians can have a significant impact on medical outcomes.  It also reassures patients during stressful or challenging procedures.
Teleconsultation allows clinicians to honor that trust and give their patients the highest level of care.
How teleconsultation benefits healthcare networks
With a finite amount of resources available within a healthcare system, optimizing those resources proves essential in achieving the best possible patient care. Telehealth services increase efficiency within hospital networks. Teleconsultancy allows multiple locations throughout the network to benefit from the skills and expertise found in one part of the healthcare system.
Providers increasingly consider patient satisfaction as a measure of success in healthcare. By offering advanced services in local centers throughout a healthcare network, especially if facilitated by clinicians that already have a relationship with the patient, healthcare networks can increase patient satisfaction.
Teleconsultation enables healthcare networks to optimize resources and increase patient satisfaction.
Teleconsultation in the future

With a severe shortage of qualified OBGYNs in the US, the need to extend existing women's health services is greater than ever. The many benefits of teleconsultation make it likely that the future will see even more healthcare network adopting this technology.
Learn more about teleconsultation for gynecology on the EVA System