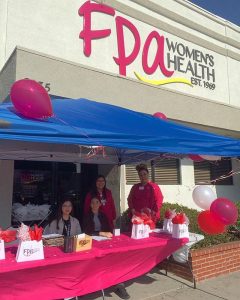 FPA Women's Health is committed to being at the forefront of women's health. It has grown from its early stages as a single service provider to offer a broad range of gynecological healthcare solutions. With 23 locations around California, FPA serves the needs of thousands of women.
Today FPA is embracing telecolposcopy to enhance the spectrum of care they are able to offer this diverse population.
Focusing on underserved communities, approximately 85% of FPA patients have no existing insurance when they first make contact. California law allows for patients to apply for presumptive eligibility for Med-Cal coverage. This enables FPAA to offer no cost coverage to patients at the point of care.
Emergency care creates an entry to preventative medicine
Lacking medical insurance and coming from communities that traditionally lack access to healthcare, the women that FPA serves  are often reluctant to seek preventative care.
"Women take their children to the doctor but not themselves," explains FPA Medical Director, Dr Rachel Steward.
This seemingly anecdotal view of patient responses reflects a concrete reality. "For most our patients the point of access to care is a gynecological emergency, be it a family planning issue, unexplained bleeding or painful periods," Dr Steward elaborated. Once a patient has entered the FPA system, clinicians then encourage them to receive routine well woman screening.
The challenge of geography of FPA Women's Health
While some FPA patients are underserved due to financial limitations or social challenges, some live in geographically underserved areas. FPA is committed to providing the same high-quality care in each of its 23 locations regardless of whether they are in central LA or Fresno. Dr. Steward outlines the FPA commitment to accessible care, "You would think that it's easy for patients to access healthcare in California. But in some regions, even in California, accessing quality healthcare can be a struggle."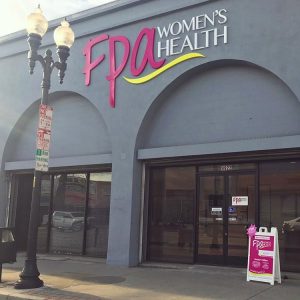 To overcome this obstacle, FPA has turned to new technologies to expand their ability to offer a full range of women's health services in workable distance of patients. Telehealth has become a familiar buzzword. For FPA, it has been the key to increasing the scope of their colposcopy services.
"We were faced with a geographical challenge, not only in providing colposcopy services conveniently to patients but more so in training new colposcopists." Dr. Steward explained. The ASCCP requires that all clinicians are directly observed in performing 25 colposcopies before they can be certified.
The EVA System solution
FPA decided to overcome this challenge using the EVA System, a mobile connected colposcope that allows for remote consultation. The EVA System addresses the joint challenges of increased patient access and clinician oversight. Bonnie Betts, NP, is the Director of Nursing at FPA. She was one of the first clinicians to use the EVA System in the United States. "I take EVA with me wherever I go," she explained. "When I first started performing colposcopy, I was tied down to one clinic because we had a monstrous dinosaur of a colposcope. I was lucky if I could move it from one room to the next."
The portable EVA System is small enough to fit under one arm. "The other nurses call EVA my 'dance partner,'" Bonnie joked.
"One of my favorite things about using EVA is the patient education opportunity. I show women their cervix on the screen, before, during and after the procedure. It takes away the fear when they can see what's happening."
Telecolposcopy at FPA Women's Health
The EVA System has provided a unique solution for clinician training in colposcopy; telecolposcopy, or remote colposcopy. As an ASCCP certified colposcopy mentor, Bonnie oversees the new FPA trainees. "Using EVA remotely is very exciting for us," Bonnie enthuses. "Two of my mentees are in far away clinics. One is 500 miles away, the other only 150 miles. We wouldn't be able to do the mentorship without EVA."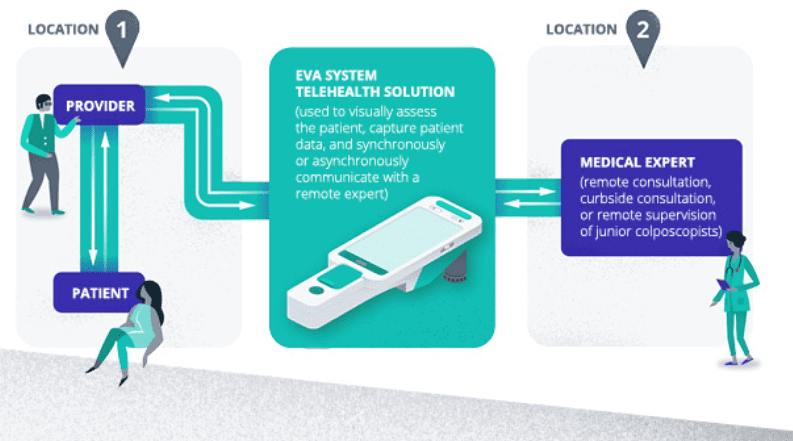 The EVA system remote collaboration feature allows Bonnie to view the procedure taking place hundreds of miles away in real-time either on her computer or through her EVA System.
"I'm not sitting side by side but I might as well be," Bonnie explains. "I can talk her through the process. Hear her comments as she performs the colposcopy and make any suggestions of my own."
Dr. Steward explains how the telecolposcopy program benefits her as Medical Director. "From a quality assurance standpoint, this process is very reassuring. I can go back and watch the procedure or check the images that were captured. It gives oversight over the whole program."


Click on the video to see a telecolposocpy in action>>

FPA Women's Health is one of the first healthcare providers in the US to expand their colposcopy services using telecolposcopy. It is unlikely that they will be the last.
"It's exciting to be on the frontier of women's health," Dr. Steward says, "to have this technology that has the capacity to enhance healthcare in underserved areas around the world."
Want to learn more about Telehealth and women's health? Download the report: