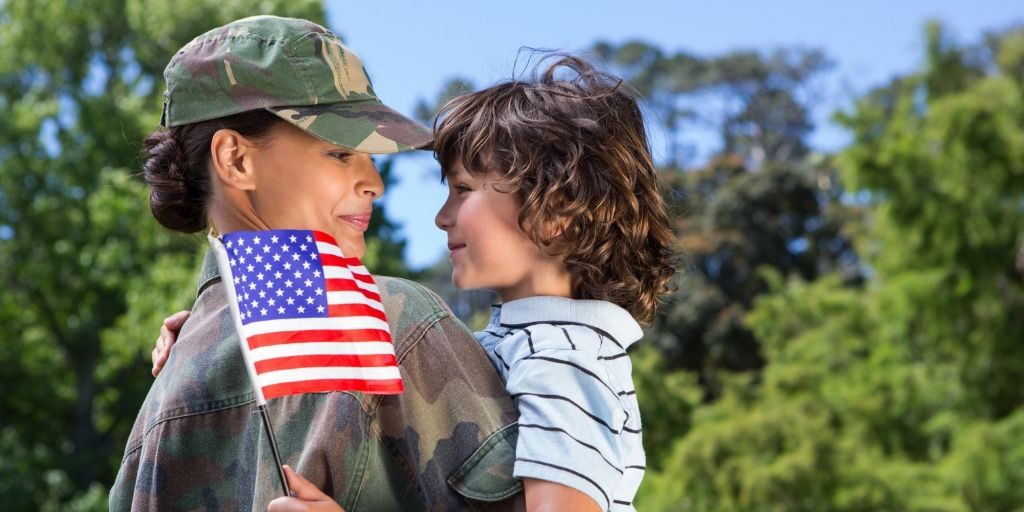 In 1973, women comprised just 2% of the US enlisted forces and 8% of the officer corps. Today that number has risen substantially. Women make up 16% of enlisted members of the US military and 18% of the officer corps. Although good news for women's rights, the increasing number of women serving in the military raises new challenges for both military and civilian clinicians to treat medical conditions common among female veterans.
Women's health services in the military and for veterans

After completing their service, retired military members become eligible for medical care through the Department of Veterans Affairs Healthcare System (VA). The VA has traditionally served a male population. In response to the rising number of female veterans, the VA has implemented a system of Designated Women's Health Providers (DWHPs) at many of its centers; this has helped to increase the number of cervical and breast cancer screenings provided to those using the DWHP service.
Not all female veterans seek treatment through the VA.  Most visit nonmilitary primary care physicians and OBGYNs. Because women veterans develop higher instances of certain health conditions compared to the general population, clinicians should become aware of the specific health needs of their female patients who have served.
Cherissa Jackson is the AMVETS Chief Medical Executive of the HEAL Program and advocate for women veterans. As someone who completed four tours in Iraq and Afghanistan, she shares her experience to help shed light on common women's health concerns that develop during and after active duty.


Women in active duty do not seek diagnosis and treatment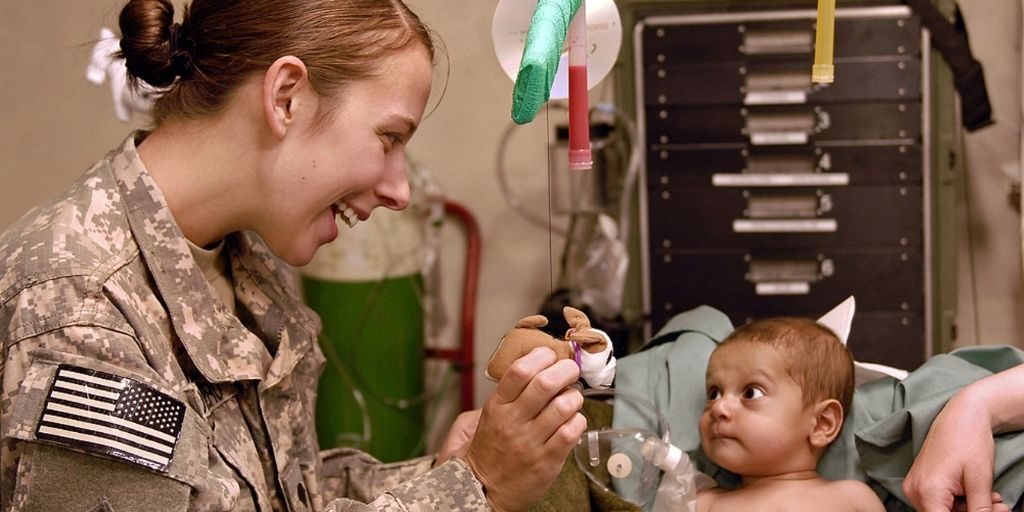 Prior to deployment, the military is careful to ensure that women in active duty are receiving all their necessary annual well-woman screenings. The military requires that servicemen and women are 'deployment ready' at all times. Therefore preventative medicine and screening is prioritized.
As part of cervical cancer screening, women receive both Pap and HPV screening.
The regimented nature of military life means that most women serving are fully up to date with all of their screenings. 
During deployment, a very different picture is found. Although women will have received all their check-ups, Jackson notes, "once deployed I found women's health issues would often take a back seat to the mission. With so many critical medical situations occurring, many women feel that their women's health needs are insignificant."
Research has shown that servicewomen's perceptions of the health care available while deployed prevent them from receiving diagnosis and treatment of gynecological infections and diseases. This leads to servicewomen being at greater risk for certain gynecological issues.


Unique health risks among females on active duty

The physical and mental demands of serving in active duty cause women to develop unique reproductive health risks including infertility, vaginitis, stress urinary incontinence, pelvic organ prolapse, sexually transmitted illness, and increased risk of hysterectomy.
Postponed urination and intentional fluid restriction can cause urinary tract infections.
Jackson says, "There are many more UTIs than the general public because the women are so busy in the uniform. Sometimes in the field, you got to hold it unless you're going to in the woods. Women develop kidney issues from holding." 
Many female veterans develop chronic urogenital problems, particularly among those who suffer from comorbid mental health conditions. Limited access to bathrooms in deployment environments also leads to poor vaginal hygiene and increased incidences of vaginitis.


Female veterans have a high risk of PTSD

Exposure to violence occurs often among women in the military and has substantial implications on health. Female veterans have a higher likelihood of developing PTSD resulting from combat violence and military sexual trauma. 
Female veterans suffering from Posttraumatic Stress Disorder (PTSD) experience psychiatric problems as well as a higher likelihood of physical health problems like obesity, irritable bowel syndrome, fibromyalgia, chronic pelvic pain, polycystic ovary disease, asthma, cervical cancer, and stroke.
Women veterans also have an increased rate of hysterectomy before menopause resulting from a history of sexual assault and PTSD. Of female veterans who undergo a hysterectomy, the average age is 35, much younger than the civilian sector.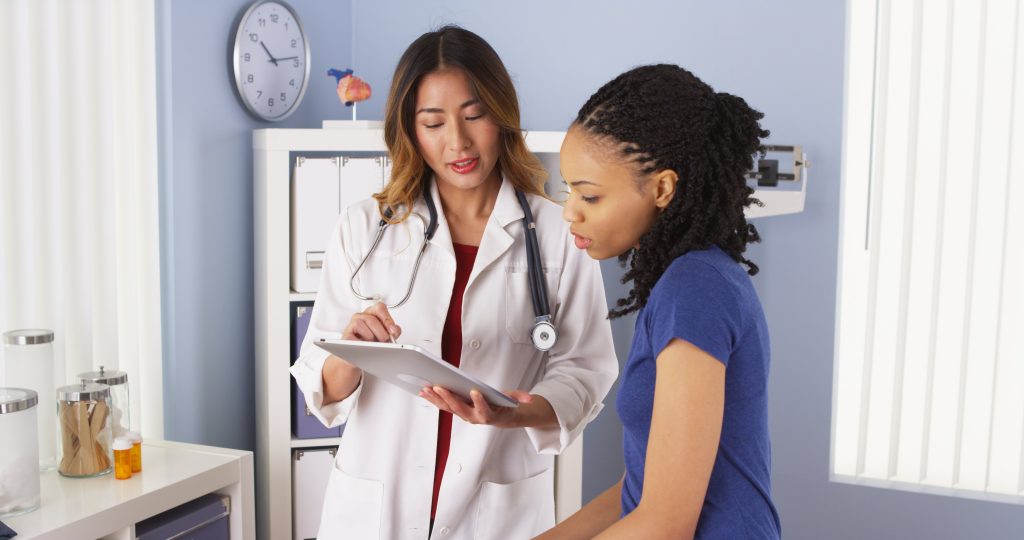 Women in the military suffer from twice the rate of overactive bladder compared to the general population likely as a result of sexual trauma, PTSD, and depression. They are also more likely to smoke, which comes with its own associated health risks such as increased chances of lung, breast and cervical cancer.
Although many women veterans suffer from PTSD, the condition still remains underdiagnosed. Studies show that a diagnosis of a mental health condition (such as PTSD) was associated with lower rates of cancer screening for female veterans after active duty, increasing the risk of developing the disease without treatment.


Facing the challenges of screenings and treating female veterans

Jackson has some recommendations for facing the challenges of treating female veterans, both for female veterans themselves and their clinicians. Women currently in the military or with previous service experience should know that they can take advantage of the health services available at the VA to receive regular screenings and treatment. "The VA has general medical services, head to toe, anything that veterans need."
Jackson points out that the VA does not have the resources to provide care for every health need onsite. "You don't give birth in the VA system, you go to a community hospital or major facility that has the capacity for labor and delivery. When I had twins, I was high risk so they sent me to Marquette University Medical Center, but care was still paid for by the VA."
When female veterans visit a nonmilitary provider, regular primary care physicians and OBGYNs often do not have adequate experience in offering or coordinating female-specific health conditions among veterans, such as cervical cancer screening services.

Jackson suggests that clinicians use notifications to remind women when to receive screenings in order to simulate military settings. "Veterans are used to the notifications they received in the military to get screenings. It's important that NPs, GPs, and GYNs remind veterans to make sure that they get checked. Everyone has an EMR so stay on top of their patients that they are getting the annual screening."
Primary care physicians, who may lack experience in providing female-specific cancer screening services, can receive guidance from experts at point of care with visual assessment tools. The EVA System uses teleconsultation for colposcopy and gynecological procedures so clinicians with experience treating female veterans can provide their guidance to the onsite physician. Working together, experienced clinicians and OBGYNs can help women veterans navigate the post-military health system with awareness and sensitivity.