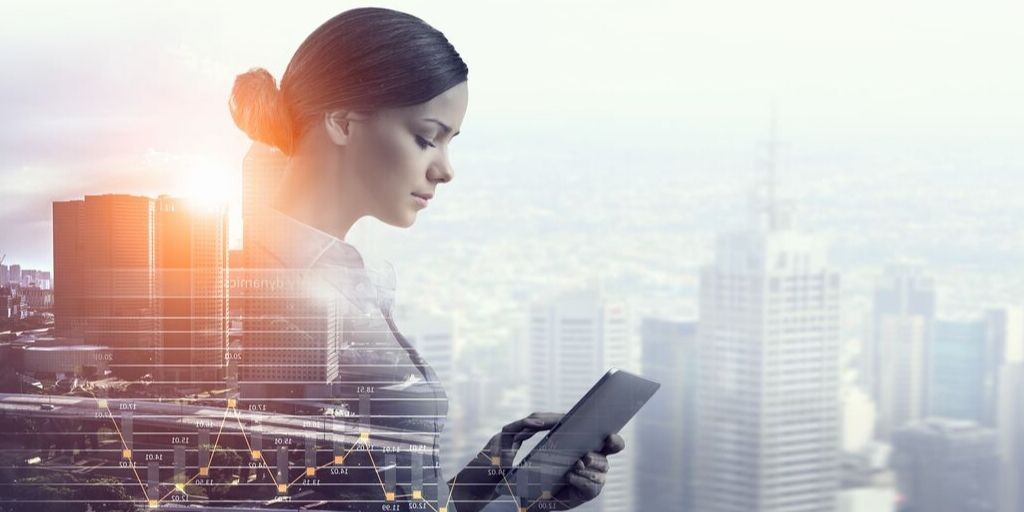 The term 'Femtech' has become a buzzword across business and healthcare media outlets. But while a catchy phrase makes for clickable headlines, is the term adding any value to the women's health sphere?
To explore the issue further we spoke with healthcare investor Ruth Shaber, MD, and healthcare development expert, Yael Misrahi.
Ruth Shaber is the Founder of the Tara Health Foundation, and Co-Founder and Board Chair of Rhia Ventures.  Her career has spanned from being a practicing OBGYN in San Francisco, to holding a number of leadership positions in Kaiser Permanente (including founding the Women's Health Research Institute) to her current roles encouraging the investment of increased capital and enterprise to women's health in the US.
Yael Misrahi is Head of Global Partnerships at MobileODT. A specialist in increasing access to healthcare, Misrahi is a frequent speaker on the global impact of digital healthcare innovation. She recently accepted the Women's Forum Access to Health award on behalf of the company at VivaTech in Paris.
Creating buzzwords and new terminology is a favorite pastime in the tech space. How do you relate to the term 'Femtech'?
Yael:
Femtech refers to technology that is specifically geared towards the needs of women. For many years, both technology and medicine were focused on the needs of men, and women were expected to adapt. This could affect even simple things, like fitness trackers that compare men's averages and not women's.
Femtech represents a move to make and invest in healthcare solutions that take into account women's needs. There have been a number of female-centric healthcare apps, tackling issues including infertility, menstrual health, birth control, and sexual wellness. A driving factor for the breadth of new female-focused healthcare apps and products came after research found that 90% of the healthcare purchasing decisions were made by women in college-educated households.
Femtech is about more than just creating profitable products for women. It is about innovating products that fill a need for women in a way that is effective, coming from a process where women were involved in the design.
Wearable breast pumps are a great example of this. In many countries, women return to work within weeks of giving birth which creates a major challenge to continue feeding their baby with breastmilk. Wearable, silent breast pumps have untethered women from electrical outlets, hiding in closets to pump during work hours.  Continue their regular daily activities while pumping is a game-changer for many women.
Ruth:
I wasn't aware of the term 'Femtech' until about 6 months ago. In many ways, I'm too close to the issue to be part of the buzz. This is my space. I've worked in women's health as a clinician, a healthcare executive and now as an investor, so I don't personally find the definition of "femtech" useful to me.  I'm more likely to be talking about specific areas of Femtech/ women's health.
However, I think it can be useful for some in the investment community who are unfamiliar with the women's health space.
Applying the term Femtech could help those who are looking to broaden their investment portfolio as a starting point for comparison shopping.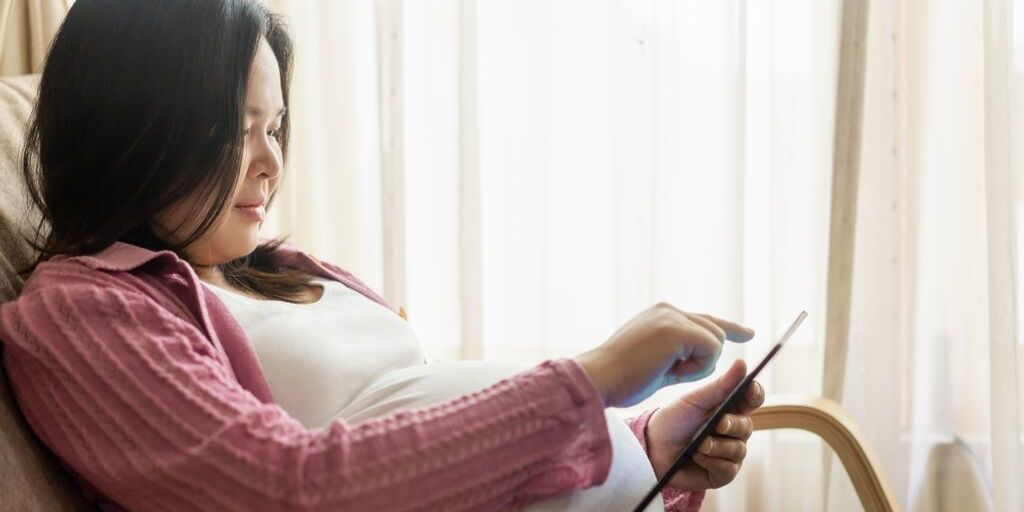 Femtech can be seen as just a repackaging of women's health. Is this necessary or does it represent a 'dumbing down' of women's health technology?
Yael:
I have heard the argument that labeling a product Femtech diminishes the significance of technological developments. The argument itself highlights the issue; as long as being associated with women is a reduction in status then we have a problem. We still live in a system that includes inherent sexism. The majority of tech is still being made for men and by men.
The term Femtech gives a voice to the needs of women in healthcare. As long as the products being made are genuinely addressing the needs of women, I'm happy to call them Femtech if it gets the job done.
Ruth:
Our work is to make sure that investment and engagement with women's health goes beyond any buzzword. Those of us who are already engaged in creating better women's health tools are creating a whole new marketplace.
We need to encourage more investment, more engagement. It's in our own interest to create opportunities for wider engagement.
No one who is serious about investing in women's health is going to be put off by the name Femtech. But having a 'sexy' name might help bring some others to the space who might not have otherwise considered it.
What is the value in defining Femtech as separate from any other part of healthcare technology? Does innovation for women need to be seen as it's own category?
Ruth:
In absolute terms, Femtech, or women's health in general, shouldn't be seen as separate from any other part of healthcare. But the reality is, there exists a significant lack in the attention given to women's health. Women have a greater disease burden, yet women's health remains an underfunded space. Women's health hasn't seen anything like the type of investment as oncology or infectious disease.
Tara Health was founded to aid investment in women's health both out of social responsibility and because it makes good business sense.
We're engaging with companies because they are filling a gap in the delivery of healthcare, not because they are labeled Femtech.
Yael:
Women have different needs from men in many areas which have to be addressed. Women's health needs to be 'singled out' so that we can give it the necessary attention. And this needs to happen until we have product development teams that automatically include women, women equally represented in medical trials, usability tests with women for every product… until we have real inclusion.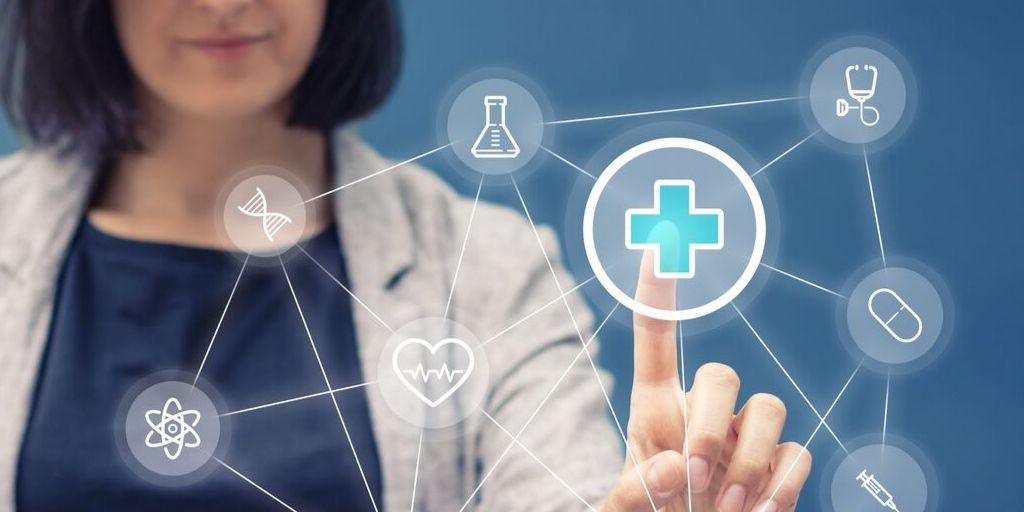 As a leader in women's healthcare innovation, what guides your process when investing in women's healthcare?
Ruth:
Tara Health is looking for opportunities that will provide social impact and financial returns. To accomplish this, we identify where change is possible. It's important to address the whole landscape and make an assessment of all the systems that have an impact; clinicians, scientists, funders, pharma, and how patients access healthcare. We identify where there are gaps that prevent a patient from receiving the care or product they need. Then, we invest in companies that fill that need.
Yael:
MobileODT was founded with the goal of saving as many lives as possible as quickly as possible. That informs all of our product development. We see which technology we can develop that will have the greatest impact.
We started by looking at how hardware and software could combine to bring women high-quality imaging anywhere in the world.
Our EVA System is now used in 42 countries around the world. Today we are developing AI-powered diagnostics to bring women immediate information about their cervical health, removing much of the fear and uncertainty from cervical cancer screening.
Femtech has often been used in relation to consumer-facing products that might be controversial or unproven. How do you think clinicians related to the term?
Ruth: 
I think it depends on which clinicians are engaging with the term.
When I was practicing, I loved it when my patients were empowered to understand their own healthcare. I always recommended journaling to keep track of their symptoms.
Their active participation helped to make solid healthcare decisions. So many of these Femtech apps that are used by patients could help enhance clinicians' process.
I don't think that clinicians are particularly interested in the latest buzzwords around health tech. That's more for investors. I think clinicians are looking for technologies that are clinically proven, help make their work easier, and offer more effective treatments for their patients.
Yael:
The clinicians I speak to around the world are looking for solutions to healthcare problems. Many are working with limited budgets and making difficult choices to bring healthcare to their patients. Even those in high-resource countries are working within a system that can be challenging. I don't think clinicians are as interested in or swayed by the terminology as much as those of us developing technologies.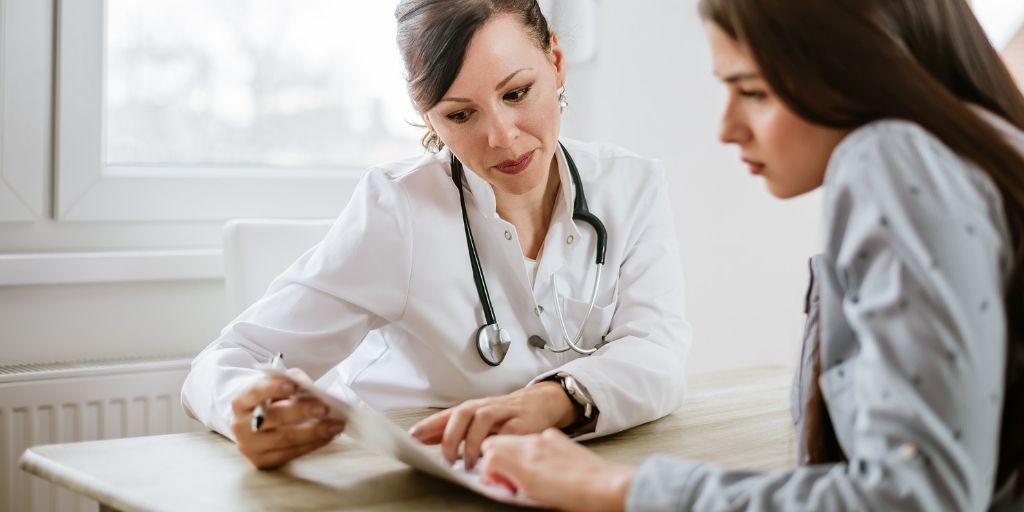 What do you see as the future of Femtech?
Yael:
Women make up 51% of the world's population. They increasingly have financial, social and political power. The World Economic Forum predicted that by 2020 the spending power of women would be greater than the US GDP.  I think that we have only seen the beginning of female-focused technology, especially in the healthcare space.
Ruth:
I don't know if the name 'Femtech' will last. But what will, are the healthcare needs of women. Women don't need a special name to get good medical care. Clinicians don't care what we call the tools they use to deliver it. Right now, what we need is the tools to make a difference. As healthcare investors, innovators and creators, we have a duty to create that technology.
Read how MobileODT is working to bring AI-powered cervical cancer screening to women everywhere >>