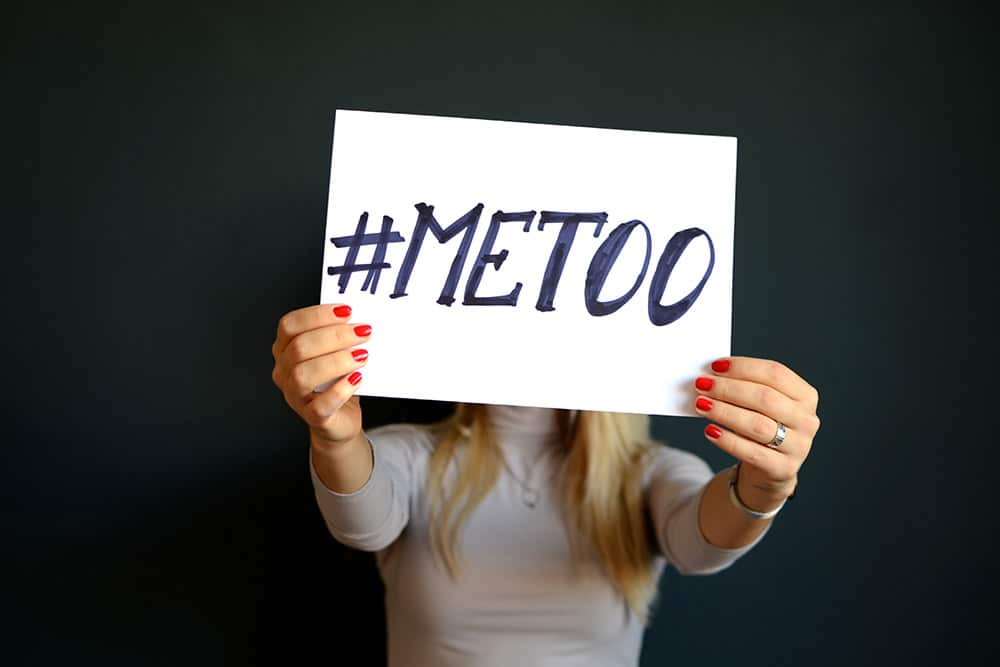 The #MeToo movement may have captured the headlines but is it creating concrete change? Photo by Mihai Surdu on Unsplash
Helping survivors of sexual assault goes far beyond posting #MeToo. Translating increased public awareness into concrete support is an ongoing process. While politicians have lined up to add their sound bites in the public debate surrounding sexual harassment and assault, systemic change is necessary if we are to make concrete improvements for survivors of assault and abuse.
Making concrete change beyond #MeToo
It has been nearly a year since the Meghan Rondini Act was introduced. The events that gave the bill its name are especially tragic, and, even more tragically, much too common. The suicide of Texas student, Megan Rondini, sadly demonstrated the essential role first responders play in shaping the recovery process for rape survivors.
Despite turning to the authorities within hours of her assault, Rondini was met by resistance and a failure to correctly document evidence of a physical assault. Her resulting trauma led to her eventual suicide. Hoping to prevent any other woman from suffering the same ordeal, her parents contacted the media. The resulting news coverage ensured that her story did not remain yet another sexual assault statistic.
US Congressman Ted Poe (R-TX) introduced a bi-partisan bill in her name, the Meghan Rondini Act. "I filed the Megan Rondini Act to ensure victims of crime have access to assistance and the ability to pursue justice," Congressman Poe said in an official statement.  The act has worthy goals, mandating all hospitals to have a trained Sexual Assault Forensic Examiner on staff at all times or a plan to transfer the victim to a nearby hospital that can provide forensic services.
Read more about the levels of sexual assault on college campuses
SANE nurses at the front line helping sexual assault survivors
We know that having access to a Sexual Assault Nurse Examiner (SANE) is critical in the fight to obtain justice for sexual assault survivors. SANEs strike a delicate balance between sympathy and professional duty when collecting the necessary legal evidence. The specialist education that SAFEs receive enables them to strike that balance with the care and concern that exemplifies the profession.
Well-meaning politicians and advocates are not always in touch with the realities on the ground. Many in the medical profession have expressed concern over the feasibility of putting a SANE in every ER. With many areas lacking trained SANEs and existing issues with training, it seems that politicians might have more will than the profession has a way to enact their will.
Read more about the challenges of putting a SANE in every ER
Making the SANE examination easier for patients
There are many methods that the medical and first responder community can try to overcome these issues. Improving patient experience in the case of sexual assault has many facets. In addition to training SANE staff, some hospitals are using new technology to make internal examinations less intrusive. Many SANEs have advocated for the adoption of new portable imaging technology, the EVA SANE. The EVA system for sexual assault examinations is handheld and less bulky than previous internal imaging devices, giving patients greater comfort during the necessary internal procedures.
Survivors have greater peace of mind knowing that all visual evidence is being collected according to best legal practices, allowing them maximum defense should the case come to court. With 16x digital imaging, all photos are high quality, providing clear images that allow SANEs to make an accurate visual assessment. As all information is recorded and tracked, it creates a legally-sound chain of custody for any evidence.
Fighting sexual assault is a struggle on many levels, from educating the general public about the dangers of creating greater awareness of survivor needs, to providing improved care for survivors. We at MobileODT are extremely privileged to work with the courageous and dedicated SANE community as they work with politicians and survivor advocacy groups to create legislation that makes the best possible care available and accessible to sexual assault survivors.