Illinois, United States – A new legislation push in Illinois advocates for all state hospitals to have a qualified sexual assault nurse examiner (SANE) available within 90-minutes of a sexual assault patient arriving to an emergency room. With only 150 nurses trained in sexual assault forensic examinations and only 32 nurses that are International Association of Forensic Nurses certified in the entire state, as well as no 24-7 SANE hospital coverage, bill 5245 also aims to ensure more emergency room clinicians are trained to treat sexual assault survivors when required.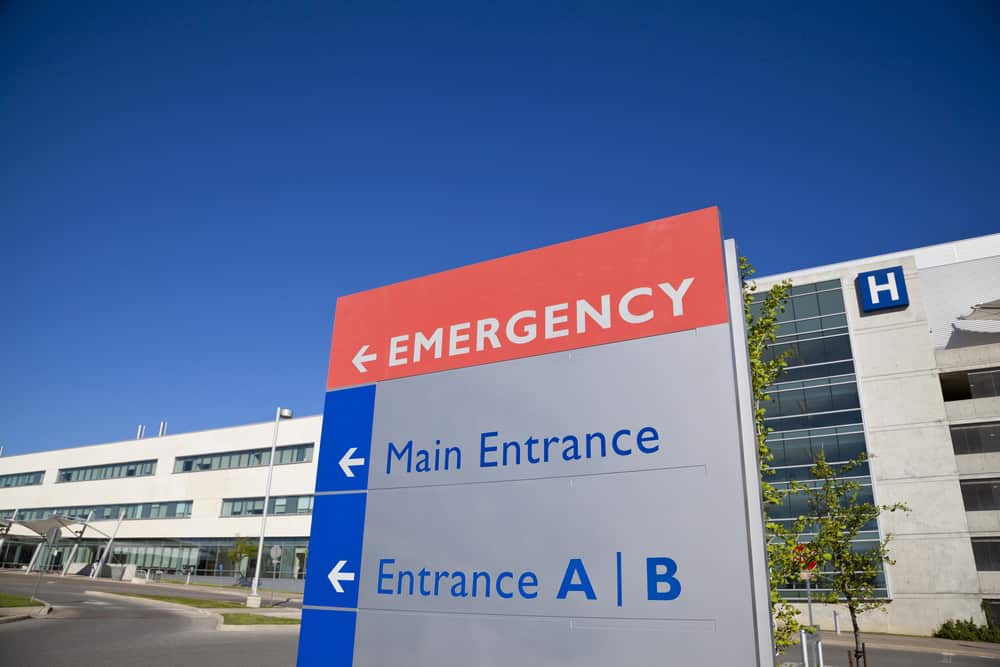 "Survivors of sexual assault deserve to have compassionate and trained medical care when they go to the hospital," Illinois Attorney General Lisa Madigan said. "I have tried for years to work with hospitals to voluntarily do what's right for sexual assault survivors, but there is still a serious lack of appropriate care for sexual assault survivors in Illinois."
The challenge of providing patient care is similar right across the country, with too few programs and support mechanisms to treat the more than 300,000 victims of sexual assault each year, including 4500 sexual assault patients in Illinois in 2016. However, the feasibility of providing SANE services to every emergency room (ER) in the country is also a challenge.
The project might not be practical
"It doesn't seem feasible to hire and train SANEs to only do 6 exams a year just so they can be in every ER, as opposed to a SANE program in a large hospital where they might do 700-1000 exams a year," asserts Sandra Sanchez, a busy sexual assault nurse examiner (SANE) and forensic nursing program director for Harris Health Systems in Texas, where she oversees the SANE program in two hospitals. "If one were to spread out those exams to 50 different hospitals, you'd need to split the exams between a larger number of SANEs and the quality of care would not be as good."
Additionally, "having a SANE in every ER is not practical because SANEs would not be able to conduct enough patient examinations to sustain their certification," Sanchez continues. "Placing SANEs in every ER will only be possible if there are actually enough SANE programs in place across the country. The hardest part is establishing and maintaining the SANE program to begin with."
Though challenges exist, some SANEs believe the new legislation will make planning for and funding their programs easier.
"I'm very excited about this legislation" said Tegan Stynoski, a SANE nurse at Carle Foundation Hospital in Urbana, Illinois, who is aiming for 24-7 SANE coverage. "Having it written down that they have to have us, it's going to make it easier for them to allocate funds."
"One of the most important things for any SANE program to have is support from leadership," Sanchez concurs, "SANEs must receive the right support and resources to do their job effectively."
The role of teleSANE
One option to help ease the burden of placing a SANE in every ER is via teleSANE, where SANE support services are provided remotely. A pilot program in Massachusetts with the National TeleNursing Center (NTC) has shown the effectiveness of providing 24-7 teleSANE services in remote and underserved communities.
"When we started this process, we honestly didn't know how it would be received," NTC Administrator Amanda Wyma said. "There was skepticism, especially because the cases involved such intense trauma, but we've actually seen the total opposite, where patients have openly accepted the service."
The teleSANE program operates with a SANE expert providing support to a local provider for the entire duration of a patient examination, which can take up to 2-6 hours, via live video or audio linkage. A feature also made possible through the EVA System for SANE's remote consultation abilities, which enables a provider to document the patient and securely communicate with experts or supervisors via the EVA online portal.
"We have clinicians who are often trained as sexual assault examiners but don't see many patients. Even with training, the clinicians' comfort level was low," according to NTC co-director Cheryl Re. "Physicians, nurses and nurse practitioners have reported feeling more confident going into sexual assault cases as a result of this [teleSANE] partnership."
With the new legislative push for more SANE services and options such as teleSANE offering greater access to care to victims of sexual assault, patients will have more choice as to how to accept this crucial post-trauma care.
"No one should ever be turned away. Sexual assault is about power and control, and turning someone away from treatment takes away their empowerment and causes more harm," concludes Sanchez.