In July, Representative Ted Poe (R-TX) and Representative Carolyn Maloney (D-NY) introduced H.R. 3415, the bi-partisan Megan Rondini Act, to address the shocking need for hospitals across the United States to have a SAFE – Sexual Assault Forensic Examiner – available 24 hours a day/7 days a week, OR to have a plan in place to get that victim to another nearby hospital with a SAFE.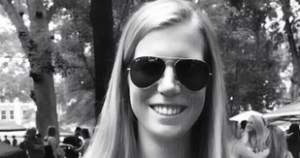 The critically needed legislation is in response to the tragic case of Megan Rondini, who was sexually assaulted by a prominent businessman, and whose forensic examination was improperly conducted, and case grossly mismanaged by all parties involved. After a long battle to prosecute, Megan took her own life.
Megan isn't alone. In the United States, one in five women and one in 71 men will be raped at some point in their lives, and the problem is especially acute on college campuses. According to the Rape, Abuse & Incest National Network (RAINN), 11.2% of all students experience rape or sexual assault through physical force, violence, or incapacitation (among all graduate and undergraduate students). Sadly, only 20% of female student victim's, age 18-24, report to law enforcement.
The reasons for such low rates of reports are varied – but according to the New York Times, sexual assaults most often go unreported as a result of "low arrest and conviction rates, lack of confidentiality, and fear they won't be believed." The fears aren't unwarranted, especially for college students. In 2014, the Department of Education released the names of 55 colleges currently under investigation for possible Title IX violations regarding sexual assault. The findings were shocking. Time and time again, providers across the spectrum including first-line nurse examiners, social workers, law enforcement, and more, do not have the training or tools necessary to properly collect evidence and support a victim through the recovery process.
The Megan Rondini Act
This is simply not acceptable. The Megan Rondini Act is an important first step in addressing this challenge, but making sure that help is available at all hospitals is not enough to fix the broken system.
SANEs — sexual assault nurse examiners who are specially trained to collect critical forensic evidence, need the proper tools, and pathways to work with law enforcement, social workers, psychologists, and campus administrators to work in a single, coordinated system that works towards meeting the needs of the victim in a sensitive manner.
Today, we are asking providers, decision-makers at hospitals, universities, and federally funded efforts to consider investing in low-cost technology that can drastically transform how sexual assault documentation takes place, and to ensure that no evidence is lost when a victim comes to a hospital for examination and seeking care.
The EVA System SANE solution
The EVA (Enhanced Visual Assessment) System is currently used in 23 States in the United States to conduct forensic examinations for sexual assault. The
EVA System
is FDA-cleared as a medical-grade colposcope (used for examination of the vaginal canal), as well as a digital camera.Through the EVA System software, providers can document image and video findings, collect patient information and testimonials digitally, and remotely consult with experts during or after the examination. Information collected by the System is stored in a secure and HIPAA-compliant web storage, that ensures chain-of-custody.
Information collected can be viewed by authorized personnel only, and securely shared with law enforcement, for evidence review. The information collected is aggregated and can be shared with program and State administration, to enable better understanding on when and where sexual assault occurs in each State.
That is especially important as hospitals train new providers to expand 24/7 access of SAFEs. MobileODT applauds the co-sponsors of the Megan Rondini Act. We also want to help ensure that all women and men who have been assaulted have the evidence they need to pursue justice and are connected to the support they need for long-term, holistic care.
To help all health providers, including those on college campuses, get the tools they need to drastically improve their SANE programs, through September 30, MobileODT will donate 5% of all revenue from SANE devices to the International Association of Forensic Nurses (IAFN) Foundation to support forensic nurses at the first line of care and ongoing advancements in nursing practice.
Check the EVA SANE today to help ensure all women, everywhere, have access to the justice they deserve.