WHITEPAPER
Will Telehealth be the answer to America's growing 
OB-GYN shortage?
The serious shortage of OB-GYNs in America is getting worse. Half of US counties have no practicing OB-GYN. 10 million women are left with inadequate or no OB-GYN care.
Despite the rapid growth of the US female population, obstetrician-gynecologist (OB-GYN) residency programs have decreased, and the number of first-year OBGYN residency positions has only increased minimally in the last couple of decades.
Download the whitepaper now!
<iframe src="https://info.mobileodt.com/l/462302/2018-07-15/5ycw5z" width="100%" height="500" type="text/html" frameborder="0" allowTransparency="true" style="border: 0"></iframe>
Ten million American women don't have a single practicing OB-GYN in their county.
The public health implications are huge. Basic well-women screenings are essential for countering preventable disease such as cervical cancer. Without the necessary healthcare, many women find themselves at risk.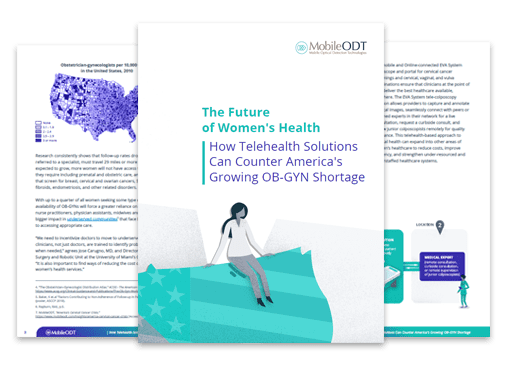 Even in areas where an OB-GYN might be available, patients are required to travel long distances to reach a practice. This leaves many patients waiting until they are experiencing symptoms to seek medical intervention, putting at risk their health and placing an unnecessary burden on the healthcare system.
"We need to incentivize doctors to move to underserved areas but also ensure that mid-level clinicians, not just doctors, are trained to identify problems, then refer onto specialist care only when needed,"

Jose Carugno, MD, and Director of the Minimally Invasive Gynecology, Surgery and Robotic Unit at the University of Miami's Obstetrics and Gynecology department
Overcoming women's health barriers with Telehealth
Telehealth may hold the answer to the OB-GYN shortage. Using the latest digital technology, physicians in one area are able to receive input from experts in another location.
This would allow for remote consultation on cases in real-time, enabling women health expert physicians to extend their practice beyond their geographic boundaries.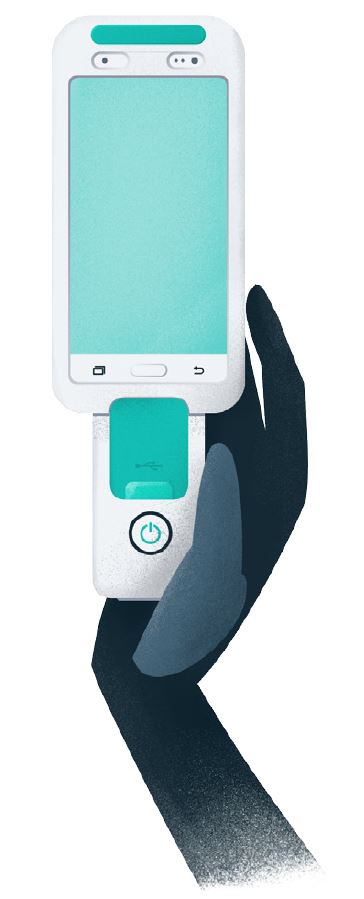 LOOKING TO THE FUTURE
Ensuring a brighter Telehealth future
Rapidly improving technologies, such as the EVA System telehealth solution, offers a variety of clinical support to new and existing women's health programs, vastly improving women's access to care.
However, issues such as patient communication or provider reimbursement models might be jeopardizing the rapid expansion and adoption of telehealth, both from providers and patients alike.
Find out how telehealth could solve the OB-GYN shortage!