The 32rd  International Papillomavirus Conference in Sydney was a whirlwind of new discoveries in the HPV world with the revelation of new cervical cancer screening AI by the National Cancer Institute and coinciding with the announcement of Australian vaccination success.
We were thrilled to be there together with international disinfectant manufacturers Tristel. Our booth was abuzz with activity as conference attendees came by to see the EVA System in action for themselves.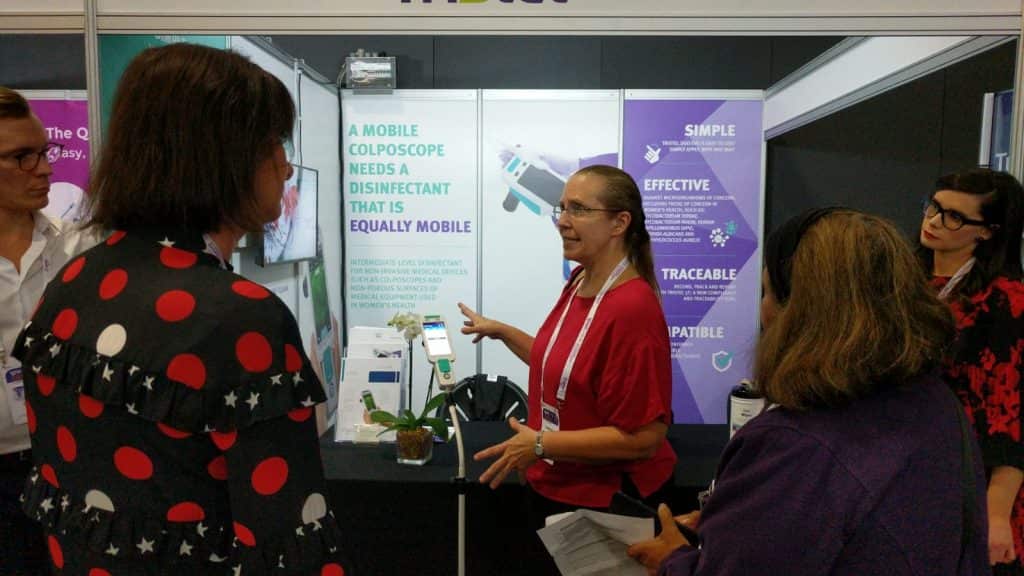 For anyone who couldn't make it, here are the highlights of IPVC 2018…
Responses to Australian HPV vaccine success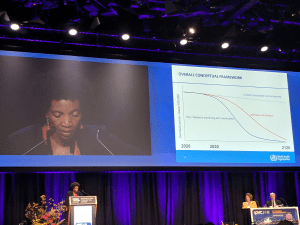 HPV vaccine is an essential tool but cervical cancer screening must continue – was the message from Doug Lowy, NCI Deputy Director in response to the reported success of the Australian government vaccination program.
In her plenary address, Dr Nothemba Simelela, WHO Assistant Director-General for Family, Women, Children, and Adolescents, shared potential timelines for cervical cancer reduction which vary dramatically based on vaccine implementation.
Especially given the global shortage of vaccine supplies, robust cervical cancer screening programs are vital for combating the disease internationally.
Read why cervical cancer screening is still imperative >>
EVA: Expanding Access to Quality Colposcopy breakfast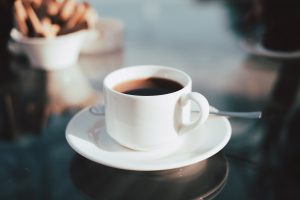 We were joined by friends old and new for a morning breakout session showcasing how digital colposcopy tools can be used for quality assurance, scale-up, telecolposcopy, and remote preceptorship.
It was our pleasure to host Dr. Mauricio Maza, Executive Director of Basic Health International, and Dr. Rachel Steward, Medical Director,  and Bonnie Betts, Director of Nursing at FPA Women's Health.
In a science-based conference such as IPVC, it was refreshing to hear the clinical applications of best practice.
Basic Health international scales cervical cancer screening in El Salvador [Video]
Eradicating cervical cancer in El Salvador was the aim. Thanks to a collaboration between NGO, Basic Health International, the Ministry of Health and MobileODT, this aim may be within reach.
Dr. Mauricio Maza tells how he first heard of the EVA System, and how this technology has enabled them to scale their initial program to create a national screening system.
FPA: At the frontier of women's health with telecolposcopy [Blog]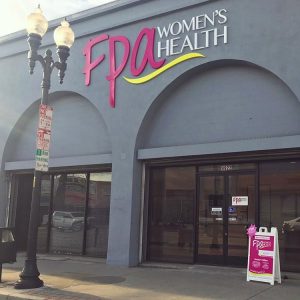 FPA Women's Health is committed to being at the forefront of women's health. It has grown from its beginnings as a single service provider to offer broad range of gynecological healthcare solutions. With 28 locations around California, FPA serves the needs of thousands of women.
Today FPA is embracing telecolposcopy to enhance the spectrum of care they are able to offer their diverse population.
Comparison of mobile colposcopic impression to cytology and HPV results in a high-risk US population [Poster]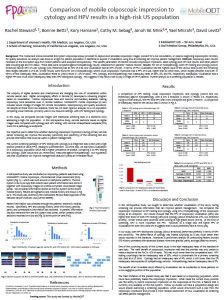 This retrospective study compared the positive predictive value (PPV) of digital cervical visualization with cytology and HPV results at the point of screening in a high-risk US population.
Digital cervical visualization was found to have a greater PPV that either HPV testing or Cytology, 0.46 vs 0.16/0.29. Researchers concluded that there may be a value in visualizing the cervix during primary screening.