Digital Innovation for Colposcopy
Take your cervical examination to the next level –
be at the forefront of women's health wtih EVA COLPO.


EVA COLPO
Upgrade the Cervical Examination Experience. For You and Your Patients.
Free yourself from large, bulky, analog colposcopes and enjoy all the benefits of EVA COLPO – a light and portable, complete digital solution for magnified cervical visualization, documentation and teleconsultation.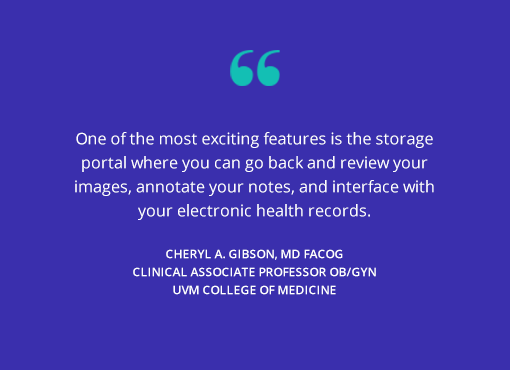 "EVA COLPO is one of the greatest things to happen to women's cervical health. It allows clinicians to review cervix images after an examination and is also really helpful for patients to be shown part of their anatomy they don't usually get an opportunity to visualize."
BONNIE BETTS
NURSE PRACTITIONER
FPA MEDICAL