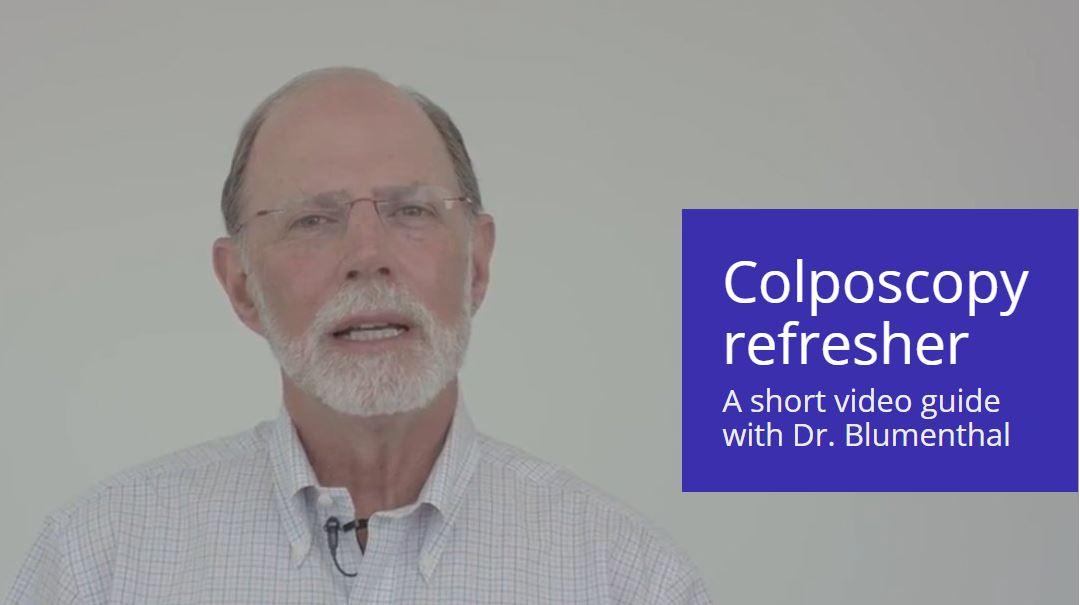 A colposcopy overview with Dr. Paul Blumenthal
Watch Dr. Paul Blumenthal, Professor of Obstetrics and Gynecology, and Chief of Gynecology Service at Stanford University share an overview of a practical approach to a quality colposcopy procedure.
Dr. Blumenthall identifies 4 questions to ask yourself when performing colposcopy, demonstrates examples of various stages of cervical dysplasia that might be found during a colposcopy, and helps outline a decision-making framework for biopsy collection.
Introduction. Understand the objective of cervical cancer screening and colposcopy. Learn the role of the colposcopist in the diagnostic process.
Cancerous Cervixes. Identify invasive cervical cancer. Learn how best to confirm the diagnosis.
Examples of normal cervixes. Learn to recognize a satisfactory or adequate cervix. Identify the squamocolumnar junction (or SCJ)
Abnormal Cervixes. Learn the four signs of a precancerous lesion. Differentiate between cervical lesions and developed cancer. Identify changes to the SCJ as high lighted by acetic whitening. Understand the options for treatment.
CREDITS: Script, content and narration: Paul D. Blumenthal, MD, MPH Stanford University. Production: Alon Metrikin-Gold, MobileODT. Videographer: Moonsong Media. Images courtesy of Dr. Blumenthal used with permission. ©MobileODT 2019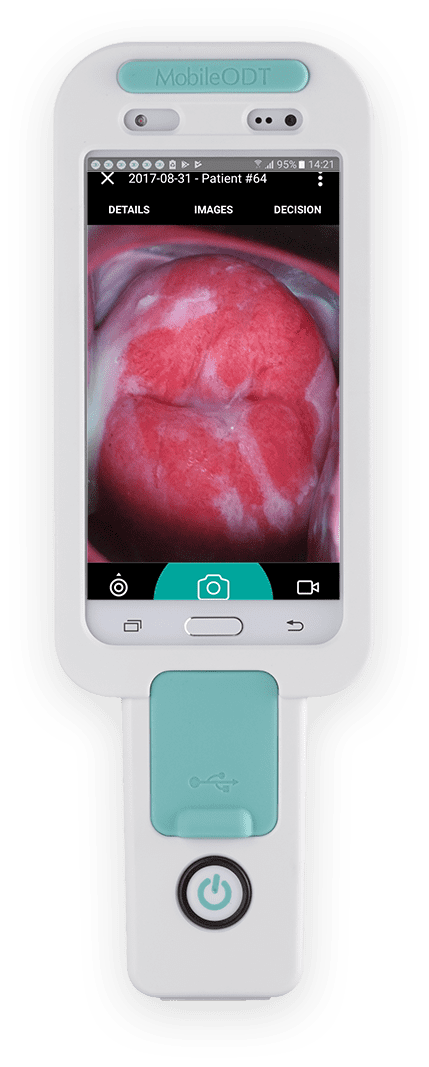 The EVA System
The EVA System digital colposcope has helped clinicians around the world expand their services.  Combining digital documentation with quality hardware, the EVA System provides a complete colposcopy solution. The EVA System is: 
User-friendly
Compact and portable
Cost-effective
A complete colposcopy toolkit
The EVA System software automatically integrates international colposcopy guidelines for colposcopy documentation, completing your documentation for you as you perform the colposcopy procedure.