People with Intellectual and Developmental Disabilities (IDD) represent approximately 3% of the US population. However, they are grossly overrepresented as victims of sexual assault and abuse. A recent review of statistics by NPR and the US Department of Justice shows that people with IDD are sexually assaulted at a rate seven times higher than those of people without a disability. With the current wave of the #metoo movement and its increased awareness of sexual abuse across the globe, the time has come to bring to light the sexual assault epidemic in the IDD community and decide what the world can do to combat such violence. Here are three steps that you take to help end sexual violence against people with IDD in your community.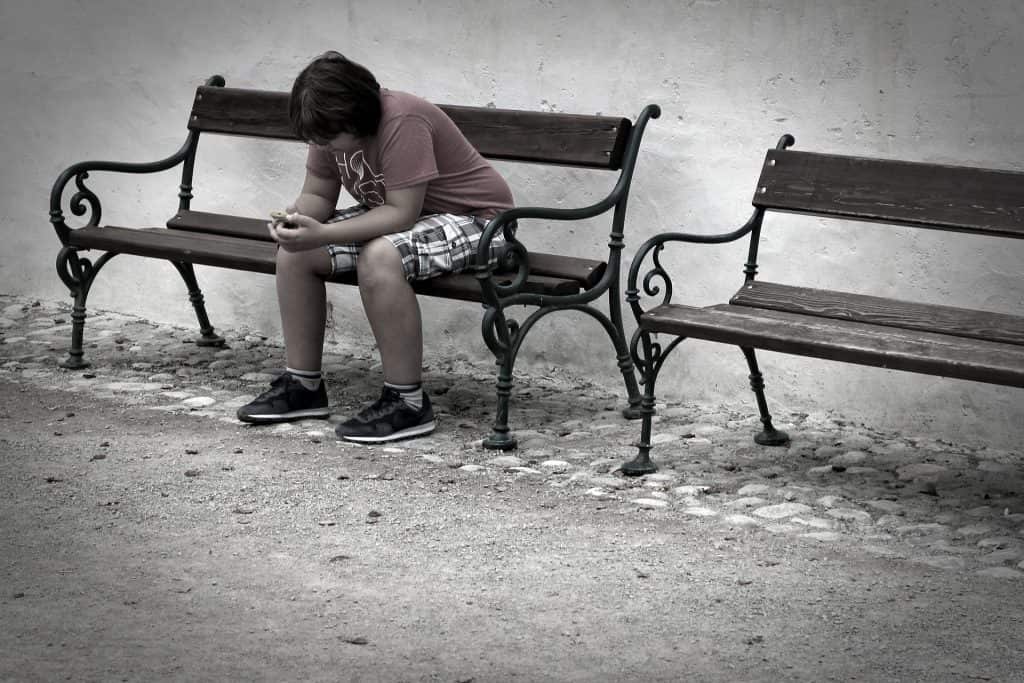 Step one: learn to recognize the disability
Since people with Intellectual Disabilities make up only a small percentage of the population, the general public may have a great lack of knowledge or exposure to people with IDD. So becoming familiar with the definitions and characteristics of IDD can be helpful. According to the American Psychiatric Association,
"Intellectual disability (intellectual developmental disorder) is a disorder with onset during the developmental period that includes both intellectual and adaptive functioning deficits in conceptual, social, and practical domains." (DSM-V, p. 17).
While most definitions will state that the diagnosis needs to occur before the age of 18, due to lack of adequate screening and health care, in practice such a diagnosis may come as late as the age of 22.
Several of the most common causes of IDD – such as Down syndrome, fetal alcohol syndrome and other genetic conditions – occur in utero. It can also be caused by brain damage resulting from infection during birth and brain injury and lead exposure in early life. While an IQ test serves as an important piece of the diagnostic process (with a score of 70 or lower), a confirmed diagnosis must show limitation in both intellectual capacities (learning, reasoning, and problem solving) and adaptive functioning. Deficiencies in adaptive behaviors include difficulty with concepts such as literacy, time, and money, issues in social interactions such as interpersonal abilities, gullibility, following rules, and in practical skills such as the activities of daily living (getting dressed, personal hygiene), and occupational skills.
An intellectual disability is further defined by a severity scale as mild, moderate, severe, and profound.
Mild 
 A person with mild intellectual disabilities may not be diagnosed until learning difficulties arise in school combined with some impairments in abstract thinking, executive functioning, and issues in regulating emotions and behavior in an age-appropriate manner. They may also exhibit a limited comprehension of risk and have immature social judgements.
Moderate
People with a moderate intellectual disability will have conceptual skills that are markedly behind those of their age group. While they have a good capacity for developing relationships, there is a significant lack of social cues, social judgements, and decision making skills. They require occupational therapies and additional support in daily activities.  
Severe
Someone with a severe intellectual disability may have little understanding of written language, numbers, money or time. Spoken language is also limited, and they need assistance for most aspects of daily living. People with a profound intellectual disability will have very limited understanding and may communicate through symbolic gestures or sounds. Many times there are comorbid sensory and physical impairments which prevent social activities and they will be completely dependent on others for activities of daily living.
Developmental disabilities include autism spectrum disorder, cerebral palsy, epilepsy, and other neurodevelopmental issues such as tourette's.  While these disabilities may present similarly to intellectual disabilities on the surface, it is important to note that not everyone with a developmental disability will have impairment in their intellectual capacity. For example, someone with cerebral palsy may have slurred or slowed expressive speech, which people may perceive as an intellectual impairment, but they actually have normal or above average IQ.
Step two: learn to recognize the abuse
Sexual assault is underreported across the board, but the lack of reporting is even more prevalent when it involves someone with IDD. While there are several reasons for this, a major contributing factor to this is the failure to provide adequate sexual education to persons with IDD. People with IDD have a right to receive education on what constitutes healthy sexual relationships, when and where physical touching is okay, when it is not okay, and what to do if sexual abuse happens to them.
Local organizations that provide services to people with IDD often have workshops and training for adolescents and adults with IDD to help develop skills in healthy relationships. Mental health professionals can also conduct consent determinations with individuals with IDD to see if they have the capacity to engage in sexual activity free from coercion and with a full understanding of their rights.
A person who has experienced sexual assault does not necessarily outcry or report immediately. Parents, family members, and professionals that work with people with IDD on a daily basis must learn to recognize behavioral signs of sexual assault.
Many times such signals can be misinterpreted as acting out or as a behavioral issue related to their disability.
However, such behaviors or outcrys should not be so easily dismissed. Some behaviors that may arise in someone who has been sexually assaulted can include:
Changes in daily habits – i.e. eating, sleeping

Fears of specific people and places

Negative body image

Self-harm behaviors – i.e. hitting themselves, scratching, cutting

Expressions of sexual acts or images through drawing or play

Possession of "bribery gifts" – money or other items they may not normally have access to

Depression

Anxiety, hypervigilance

Suicidal ideation or attempts.
Timing plays a critical role when it comes to reporting abuse. If the sexual assault happened recently (within 72 hours), then a forensic exam should be performed to document any injury or collect DNA evidence. If a longer period of time has passed from the incidence, it is still crucial to report as soon as possible since details may be lost in having to recall the events. A gap from the incident to reporting time may also cause prosecutorial issues should an arrest be made down the line. The best method to report sexual abuse is to go directly to the police. However, contacting a local victim's advocacy group or organization specialized in working with people with IDD to get assistance in reporting is another option if you are unsure where to turn.
Step three: raise awareness in the community and get involved
Raising awareness about the sexual assault epidemic in persons with IDD can be as simple as sharing an article or blog (like this one) on social media. Shedding light on issues like this helps gain momentum with your community, as well as local and national legislatures to improve laws and increase resource allocations for combating sexual assault in people with IDD. It also helps people and their families who are survivors of sexual abuse know they are not alone and their voices are heard.
Read also:  More than #MeToo. How Sexual Assault Nurse Examiners can guide the public debate
For professionals working with people with IDD, such as social workers, aides, doctors, nurses, and law enforcement, it is critical that all parties are synced when it comes to addressing cases of sexual assault. Protocols need to be put in place so that experts handle such specialized cases of abuse. For example, the King's County District Attorney's Office in Brooklyn, NY coordinates Project Shield, a program that works to facilitate more effective investigations and prosecutions of sex crimes involving people with IDD. The program is a collaborative effort between prosecutors, victim advocates, police, hospitals with Sexaul Assault Response Teams (SART), and organziations that provide services and advocacy for individuals with IDD. Project Shield focuses on bringing education and awareness to social service and medical providers, members of law enforcement, the community, and people with IDD.
The Project Shield Task Force gets all the relevant agencies and people in one place to address the issue of the sexual assault of persons with intellectual and developmental disabilities in their community. In the task force model, cases are reviewed to see how the treatment of individuals with IDD who are abused can be improved and to improve the criminal justice response.
About the author
Sara Vehling
LCSW, Marketing Manager at MobileODT
Sara Lynn Vehling is a Licensed Clinical Social Worker in New York State. She graduated from NYU (BSW '05) and Columbia University (MSSW '06) with a concentration in Advanced Clinical Practice and Contemporary Social Issues.
Sara spent seven years working with the Kings County District Attorney's Office in the Victims Services Unit providing crisis intervention, counseling, and advocacy to survivors of domestic violence, sexual assault, and human trafficking in Brooklyn, NY. During her tenure, she coordinated a community outreach program dedicated to improving the response of law enforcement, medical professionals, and the community in how to assist people with Intellectual and Developmental Disabilities who had experienced sexual assault. After relocating to Israel, Sara began a marketing career in the medical device industry where she hopes to contribute to improving others' lives with innovative and accessible healthcare technologies.