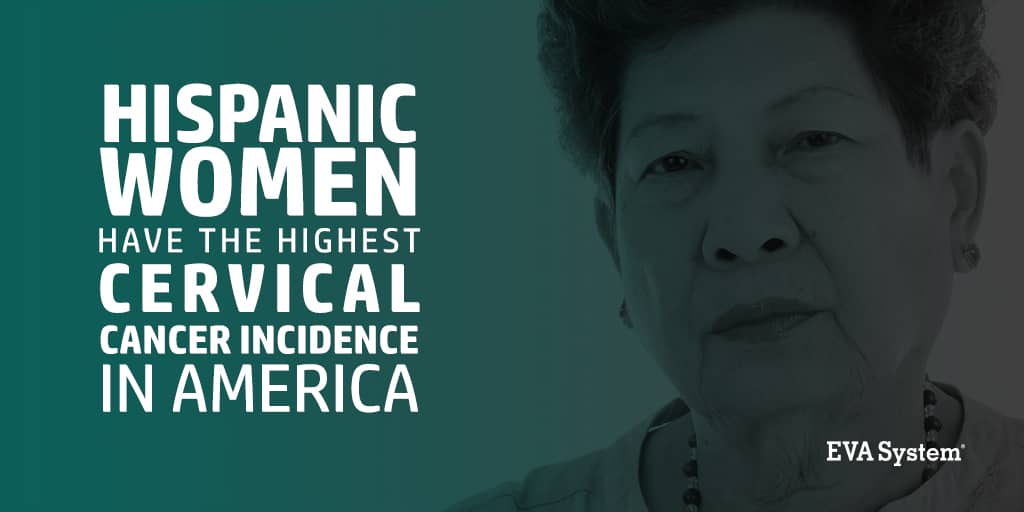 Hispanic women in the United States experience the highest incidence rates of any racial or ethnic group in the country even though cervical cancer is a highly preventable disease. Troubling statistics indicate that Hispanic women in America, especially those residing in the Texas-Mexico border and lower Mississippi valley and southern Appalachia, have a 40% higher incidence rate of cervical cancer than white women largely due a lack of affordable healthcare and language appropriate health systems.
Obstacles to care
When detected early, doctors can easily prevent cervical cancer from developing and becoming terminal. However, low screening rates and failure to follow-up after abnormal screening results have led to disproportionately higher cervical cancer incidence and mortality rates among Hispanic women. Resulting in a national incidence of cervical cancer at 9.5 cases per 100,000 in Hispanic women and 7.8 per 100,000 in non-Hispanic white women (NHWs), whilst mortality rates stand at 2.7 per 100,000 for Hispanic women and 2.5 per 100,000 for NHWs.
As described in this report that showcases the latest research around this topic, numerous obstacles to appropriate cervical cancer screening exist in Hispanic communities including barriers to healthcare coverage, culturally and language-appropriate health systems, and location-specific healthcare.
Removing barriers to screening means addressing and resolving many types of obstacles; financial, cultural, interpersonal and educational. As efforts continue to find new ways to improve screening rates, many states including Utah, Ohio, and Georgia have launched programs to educate women about the importance of screening. These programs expand access to screening for low-income and uninsured women and in some cases help them to navigate the healthcare system as a whole, complimenting coverage provided by the Affordable Care Act, Medicaid and Medicare coverage in all 50 states.
Even so, many Hispanic women remain largely uninsured and do not go to screenings often enough. The lack of culturally and linguistically appropriate health systems, as well as access to health services, make it even more difficult for Hispanic women to receive a diagnosis at early stages of the disease increasing mortality rates.
Finding the Solution
The need persists for meaningful responses to promote and increase access to screenings for Hispanic women. Culturally and language-appropriate patient education, local availability of health services, telemedicine for expert analysis, and access to a regular primary health provider for follow-up and management, can help improve the cervical cancer outlook.
Additionally, community-based outreach and mobile-based technologies, such as the EVA System for colposcopy with enhanced clinical support, can help healthcare providers perform expert-level screenings in a variety of locations in a cost-effective manner. These tools can help expand services, improve care and potentially decrease the burden of cervical cancer falling disproportionately on Hispanic women.
Read our report to learn more about the cervical cancer crisis faced by Hispanic women and other underserved communities in the US, the solutions that may be able to overcome this crisis, and how new technologies can advance broader and more equitable access to care.