RESOURCES
WEBINAR
Telegynecology:
A new reality during the coronavirus crisis
Leveraging digital gynecology solutions to maintain patient and practitioner safety
Watch our webinar to discuss how telegynecology can provide a solution to women's healthcare during the coronavirus pandemic.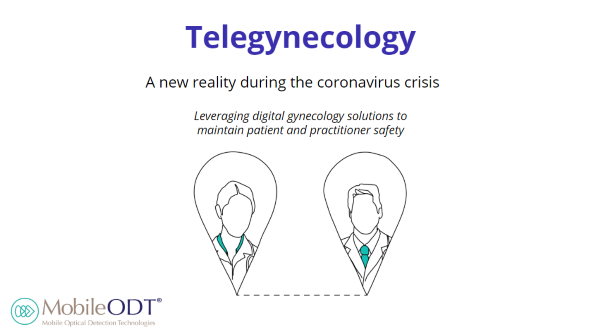 Webinar participants will:
Learn how the EVA System provides a HIPAA compliant telehealth solution for real-time and well as asynchronous telegynecology and colposcopy with Customer Success Manager and Product Specialist, Eliya Tenenboim
Hear from Dr. Jennifer Spohn on how she has successfully supervised and proctored over 500 colposcopies remotely with the EVA System.
Gain insight on how adding telegynecology to your practice can increase patient satisfaction and expand your practice with telehealth CPT codes.
Review guidelines for women's healthcare professional during the COVID-19 pandemic
Led by Jennifer Spohn, DNP, FNP-C, MSN
Dr. Jennifer Spohn has worked in the field of nursing and nursing education for over 10 years. She obtained a Bachelors of Science in Nursing from California State University, Bakersfield in 2009 and a Masters of Science in Nursing and Family Nurse Practitioner certificate from California State University, Dominguez Hills in 2013. Dr. Spohn completed her postgraduate doctorate degree in nursing from Brandman University of Irvine in 2016.
Dr. Spohn currently works for Family Planning Associates Women's Health as the Director of Nursing and as a Family Nurse Practitioner and is a part-time professor for graduate students at California State University, Dominguez Hills. She has published studies focused on nursing students, specifically aimed at increasing their retention rates within nursing programs. Currently, she is studying the use of tele-colposcopy to train Advanced Practice Providers in the art of colposcopy.
Fill in the Form to Watch Now!