CAREERS
Want to join Team MobileODT?
We are looking for the changemakers, the innovators, the doers, and the facilitators.  Join us to take an active part in the digital healthcare revolution.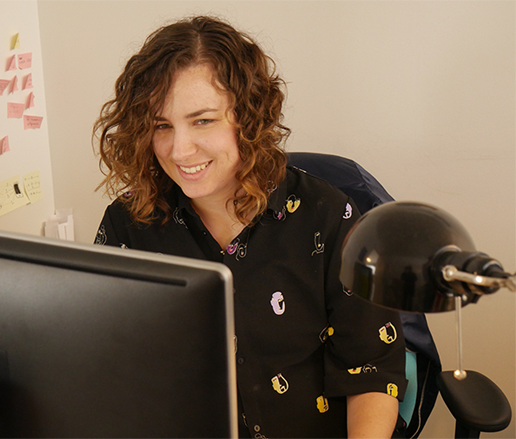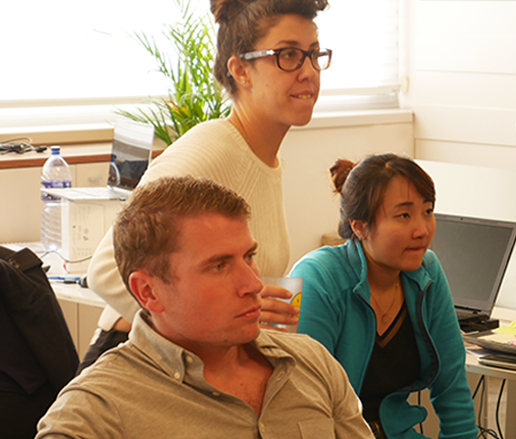 MISSION-DRIVEN
Passionate about technology and healthcare
The EVA System is helping clinicians save lives and improve healthcare around the world.
OUR WORK
Helping people live healthier lives
We envision a future where everyone has access to the medical services they need and health workers have the best tools available to serve them.

My peers at MobileODT are smart and thoughtful. I really get the sense that I am a part of a team that cares about building a great company and improving people's lives.
ELIYA TENENBOIM
CUSTOMER ACCOUNT MANAGER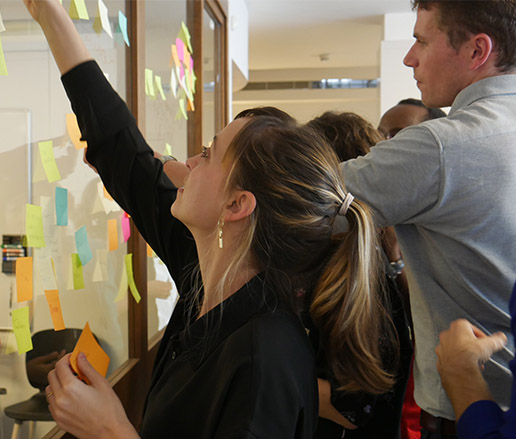 Open job opportunities
Clinical Affairs Manager
Basic Job Purpose:
MobileODT is an award-winning Femtech startup with a breakthrough optical diagnostic device focused on cervical cancer detection and other medical purposes. We are driven by the mission to deliver an affordable, accessible and innovative solution with high adaptation and impact. Our colposcope system is supported by Artificial Intelligence and machine learning algorithms, mobile and cloud-based. We are looking Clinical Affair Manager to oversee all clinical activities in the company and establish a clinical strategy for multiple territories.
MobileODT is looking for a Clinical Affair Manager to lead the next product clinical strategy and be responsible for the clinical aspects of medical device projects at all product life cycle, clinical affairs activities and special projects
MobileODT combines the capabilities of optics with the connectivity of mobile phones. We are looking for a professional that can be at least 50% hands-on, a strategic thinker and leader, able to get things done and dive down to the finer details. MobileODT offers a challenging and meaningful work environment, using technology to save lives.
Main Duties:
Full support to Regulatory, Product and Clinical Strategy, including:

Support product regulatory submission to FDA, cFDA and EMEA
Preparation of clinical knowledge scientific documents
Development and execution of Post-marketing clinical plan
Planning and execution of clinical trials and different clinical activities (MPT, IST, LME) according to GCP and following company SOPs including:
Contract negotiation, preparation of trial-related documentation, IRB, study initiation visits, site monitoring and training, data collection, analysis, and reporting, collaborating with physicians towards the publication of study results
Support Business Units activities from the scientific/medical point of view in strategic thinking, planning and execution including:

Writing and review of clinical marketing materials and white papers
Contact person in any communication with leading physicians, KOLs, and consultants
Literature search and providing clinical publication supporting materials
Active participation in scientific meetings / lectures / congresses

Support of R&D process of medical devices, including:

Clinical application requirements
Risk management process
Support in training according to internal and external needs
Support complaints investigations and vigilance report review

Initiate KOL activity and support existing KOLs
Oversee clinical training and physician interaction in the field
Requirements:
degree in life sciences or equivalent
Experience of at least 1-2 years in a medical devices company
Regulatory/Clinical documents writing
Ability to independently lead clinical research
High interpersonal skills
Fluent in English
Excellent teamwork skills
Strategic thinking
Presentations skills
Leadership skills
Willing to travel
DevOps Engineer
MobileODT is looking for a talented, enthusiastic DevOps engineer that will provide technical expertise to facilitate the deployment of our Back-end Server system. This includes building and maintaining R&D deployment scripts, advanced design of MobileODT's system architecture as well as handling internal IT and System administration.
Skills and Experience:
Sharp and tenacious troubleshooting skills: there's nothing you can't fix

Minimum 2 years of experience orchestrating multiple services on a public cloud environment  AWS – a must
Understanding of computer networking, practical understanding of OSI model is a must

Experience with Linux based operating systems

Experience with one or more Firewall and WAF vendors
Experience with web servers, load balancing, caching systems, relational databases
Experience working with scalable microservices environments: ECS, Kubernetes, Swarm. (preferably Swarm)
Hands-on experience in one or more of the following programming languages: Python, Groovy.
Understanding of continuous integration & deployment methodologies and automation using orchestration tools (preferably Jenkins)
Experience automating deployments with modern configuration management systems and automation solutions (preferably Ansible)

Hands-on experience with microservices architecture – a significant advantage

Knowledge and experience working with monitoring and logging tools  (preferably Datadog)

Experience in managing IT related issues and System administration ( G-Suite workspace)

Consulting the organization on various DevOps related aspects, such as CI/CD, compute, storage, networking infrastructure, and security

Strong verbal and written English skills

Excellent interpersonal skills and Team Player

Passion for saving lives with technology and making a positive impact in the world

Sales Manager US

In this role, you have the opportunity to:

 Oversee all US sales 

Prepare a detailed yearly sales development plan

Drive day to day revenue growth that meets or exceeds revenue and profitability plans

Gather, analyze, and prioritize new customer requirements and manage resources to drive business

Achieving ambitious, quantitative sales targets

Create, support, and maintain relationships with sales channels/ distributors KOL's as needed to achieve sales goals

Minimum Requirements

 Sales proven experience

Bachelors degree 5+ years of experience in Medical Device sales

Knowledge of OBGYN market and women's health is an advantage

Proven success in leading and developing sales channels

Proven experience in sales, launching and developing new products, growing sales in US

Strong verbal and written communication skills 

Proficient with SalesForce

Reports directly to the CEO.
Come back soon...
Didn't find an open position that can be a good match? Watch this space for future openings, as many exciting things are in line for MobileODT.