CAREERS
Want to join the EVAlution?
We are looking for the changemakers, the innovators, the doers, and the facilitators. The EVAlutionaries leading us towards a healthier future for everyone. Join us to take an active part in the digital healthcare revolution.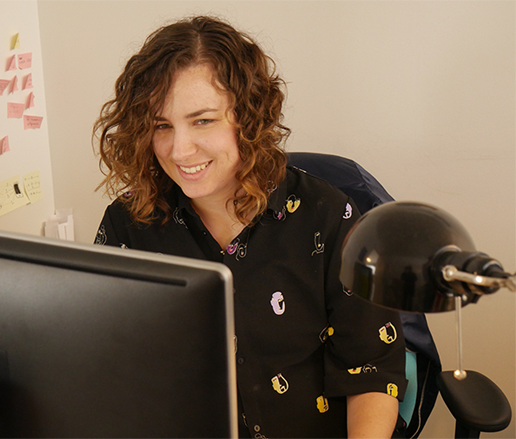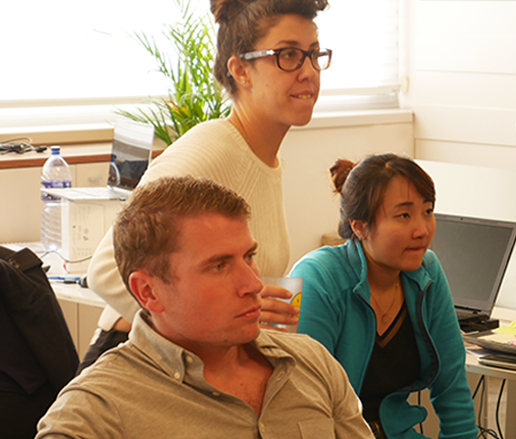 MISSION-DRIVEN
Passionate about technology and healthcare
The EVA System is helping clinicians save lives and improve healthcare around the world.
OUR WORK
Helping people live healthier lives
We envision a future where everyone has access to the medical services they need and health workers have the best tools available to serve them.

My peers at MobileODT are smart and thoughtful. I really get the sense that I am a part of a team that cares about building a great company and improving people's lives.
ELIYA TENENBOIM
CUSTOMER ACCOUNT MANAGER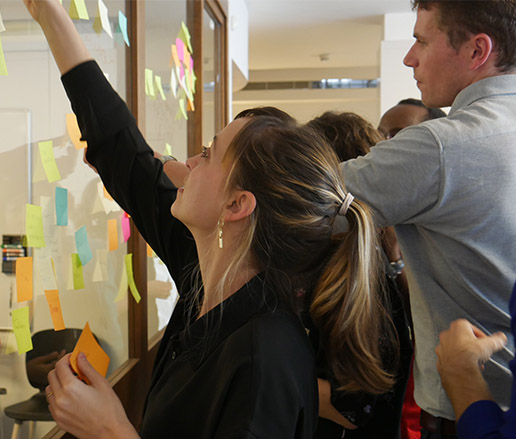 QA / RA Manager - Tel Aviv
MobileODT is a rapidly-growing award-winning medical diagnostics company with breakthrough optical and deep learning solutions that have been validated by the National Cancer Institute of the US to be more accurate at detecting cervical cancer than Pap. MobileODT is creating the next generation of smart medical devices. Our connected, intelligent medical systems can be used everywhere, under nearly any condition. Join our team to expand the power of our EVA System to provide tools to healthcare providers across the 29 countries in which we work to finally bring an end to cervical cancer and other preventable diseases.  MobileODT offers a challenging and meaningful work environment, using technology to save lives.
We are looking for a highly organized and dedicated QA/RA Manager to join our Regulatory team. The individual will be responsible for the maintenance of our Quality Management System, creating and updating company SOP's and ensuring their correct and effective implementation across the various teams. The QA/RA Manager will also support with the regulatory work being undertaken and will report directly to our VP Regulatory, and be the direct point of contact for all regulatory and quality needs across the organization.
Job Responsibilities:
●        Maintain and update all company Standard Operating Procedures in our Quality Management System and ensure all departments are working according to them
●        Responsible for all documentation control in QMS per internal and external regulatory requirements
●        Responsible for training employees on relevant processes, and guiding them on writing all company procedures, specifications, instructions, etc.
●        Regulatory support and registration of the company products in various countries, including the USA, Asia, Europe & Latin America.
●        Managing annual ISO audit and all work associated working with various departments and personnel to conduct internal audits, management review, etc.
●        Responsible for approval of finished product release
●        Responsible for complete management of company's Quality Compliance to ensure compliance with regulatory agencies and all applicable standards worldwide.
Requirements:
●        3+ years of experience as a QA Manager or similar role
●        Knowledge and experience managing company ISO Audits (i.e ISO 13485)
●        Experience with FDA processes, including 510k and PMA processes
●        Experience with writing and implementing SOPs
●        Experience initiating and completing CAPAs and reports, performing internal and external audits and trainings
●        Experience effectively enforcing rules, regulations and order within a company
●        Past Quality assurance experience from a medical device company
●        Knowledge of regulatory requirements, and experience in drafting, submitting and maintaining regulatory related files
●        Relevant education (BSc. in related field and quality related education)
●        High-level English required (Native tongue preferred)
Preferred Personal Qualifications:
●        Flexible/Adaptable: able to incorporate different views and needs of the various departments and build relationships with departments across the organization
●        Collaborator: open to creative solutions to help move production and registration processes forward in a seamless and efficient manner
●        Organized: extremely detail-oriented and organized in documentation, saving files, and managing an entire QMS system independently
●        Multi-tasker: ability to multi-task and work on several projects simultaneously
This role requires someone who is an excellent communicator and is comfortable with independent time management. Articulating the required procedures and expected ways of working to the entire company, as well as listening to the needs of each department to understand how we can continuously improve and keep procedures relevant with the growth of the company.
All interested candidates should send their CV (in English) to careers@mobileodt.com.
Senior Product Manager - Tel Aviv
Do you have what it takes to build a product that saves hundreds of thousands of lives a year?
MobileODT is a rapidly-growing award-winning medical device startup with a breakthrough optical diagnostic device focused on early cancer detection and a range of other medical purposes. Our core technology – Automated Visual Evaluation – has been validated by the National Cancer Institute of the US as having far greater accuracy than the Pap at detecting cervical cancer…now we need to launch it. We are driven by the mission to deliver an affordable, accessible and innovative solution with high adaptation and impact. Our smart system is mobile and cloud-based. We are looking for a world-class product manager to take it to the next level.
About the position
MobileODT is looking for a Senior Product Manager to help build the next phase of our AI digital health solution. Our products combine the power of biomedical optics with the computational capabilities and connectivity of mobile phones. We are looking for a hands-on senior professional, a strategic thinker and peer leader, able to get down to the finer details and execute while mentoring junior team members. You'd be joining a talented Product Team and reporting to the VP Product. MobileODT offers a challenging and meaningful work environment, using technology to save lives. And you will be at the core of that effort.
Expertise & skills required
5 years+ of Product Management Experience
Digital Health or BioTech product management experience
Building significant products from scratch, with an emphasis on execution
Proven experience in converting business requirements into product flows
Deep understanding of Agile/Scrum methodology
A leader with strong project management & mentoring skills
Critical thinker with demonstrated ability to make data driven decisions
Experience in developing medical device from idea to production
Familiar with ISO 13485 requirements – an advantage
Familiar with FDA submission – an advantage
Experience with multidisciplinary systems (SW, HW and mechanical)
If you are interested in exploring this role send your CV to careers@mobileodt.com
Market Development Sales Representative (MDR) - USA
MobileODT's MDR is an Independent Contractor (1099) 100% commission. As MDR you will own leadership of the sales process, from lead generation to deal closure, both for new and Add on's in your specific territory.
MDR Job Responsibilities:
Identifies new business opportunities and generate MobileODT pipeline and forecast for both new customers and add on's.

Promote and sell MobileODT's products by establishing contact and developing relationships with key decision makers in different market segments within your territory (i.e. teaching facilities, hospitals, private clinics, GPs, Gynecologists, others).  

Demonstrate clinical workflow understanding and technical architecture knowledge by successfully presenting MobileODT's EVA system to potential customers.

Provide accountable ongoing reports to the Director of US partnerships.

Meet quarterly and annual quotas.
MDR Skills and Qualifications:
4+ years sales experience in OBGYN / GYN / Colposcopy – Highly desired, however other healthcare specialties may be relevant as well.

Experience with selling Innovative Medical Device, IT solutions, or pharma.

Knowledge of hospitals sales process.

Independent, positive and energetic person with excellent communication skills. 

Highly motivated for sales, with proven track record for sales.

Familiar with Salesforce  – advantage.
If you meet the requirements and are interested in exploring this opportunity further, please send your CV to sales@mobileodt.com