CAREERS
Want to join Team MobileODT?
We are looking for the changemakers, the innovators, the doers, and the facilitators.  Join us to take an active part in the digital healthcare revolution.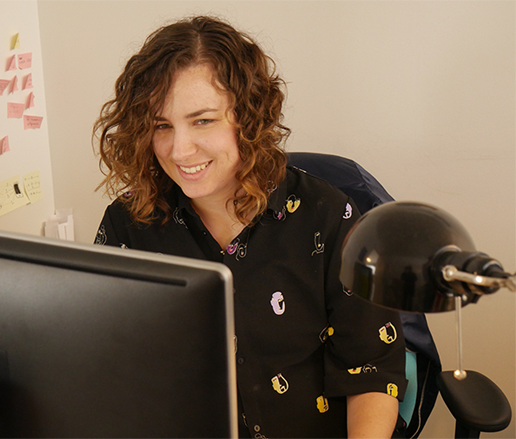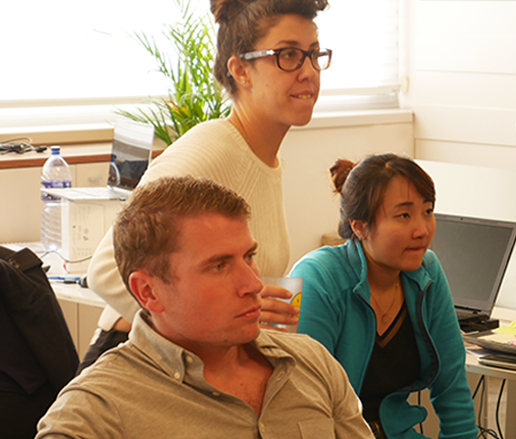 MISSION-DRIVEN
Passionate about technology and healthcare
The EVA System is helping clinicians save lives and improve healthcare around the world.
OUR WORK
Helping people live healthier lives
We envision a future where everyone has access to the medical services they need and health workers have the best tools available to serve them.

My peers at MobileODT are smart and thoughtful. I really get the sense that I am a part of a team that cares about building a great company and improving people's lives.
ELIYA TENENBOIM
CUSTOMER ACCOUNT MANAGER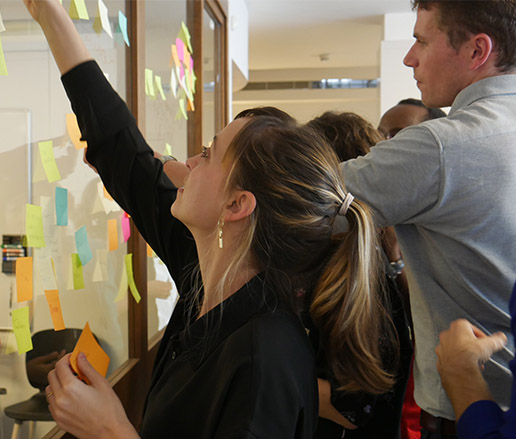 Open job opportunities
Clinical Affairs Manager
Basic Job Purpose:
MobileODT is an award-winning Femtech startup with a breakthrough optical diagnostic device focused on cervical cancer detection and other medical purposes. We are driven by the mission to deliver an affordable, accessible and innovative solution with high adaptation and impact. Our colposcope system is supported by Artificial Intelligence and machine learning algorithms, mobile and cloud-based. We are looking Clinical Affair Manager to oversee all clinical activities in the company and establish a clinical strategy for multiple territories.
MobileODT is looking for a Clinical Affair Manager to lead the next product clinical strategy and be responsible for the clinical aspects of medical device projects at all product life cycle, clinical affairs activities and special projects
MobileODT combines the capabilities of optics with the connectivity of mobile phones. We are looking for a professional that can be at least 50% hands-on, a strategic thinker and leader, able to get things done and dive down to the finer details. MobileODT offers a challenging and meaningful work environment, using technology to save lives.
Main Duties:
Full support to Regulatory, Product and Clinical Strategy, including:

Support product regulatory submission to FDA, cFDA and EMEA
Preparation of clinical knowledge scientific documents
Development and execution of Post-marketing clinical plan
Planning and execution of clinical trials and different clinical activities (MPT, IST, LME) according to GCP and following company SOPs including:
Contract negotiation, preparation of trial-related documentation, IRB, study initiation visits, site monitoring and training, data collection, analysis, and reporting, collaborating with physicians towards the publication of study results
Support Business Units activities from the scientific/medical point of view in strategic thinking, planning and execution including:

Writing and review of clinical marketing materials and white papers
Contact person in any communication with leading physicians, KOLs, and consultants
Literature search and providing clinical publication supporting materials
Active participation in scientific meetings / lectures / congresses

Support of R&D process of medical devices, including:

Clinical application requirements
Risk management process
Support in training according to internal and external needs
Support complaints investigations and vigilance report review

Initiate KOL activity and support existing KOLs
Oversee clinical training and physician interaction in the field
Requirements:
degree in life sciences or equivalent
Experience of at least 1-2 years in a medical devices company
Regulatory/Clinical documents writing
Ability to independently lead clinical research
High interpersonal skills
Fluent in English
Excellent teamwork skills
Strategic thinking
Presentations skills
Leadership skills
Willing to travel
Junior QA
MobileODT is looking for a junior QA person to join our team. This job will include collaborating with product, developers, and other testers to understand product and feature requirements. The candidate will be responsible for creating and running component and end-to-end test plans across our entire software system. (Backend, mobile app and web portal), as well as assisting with regression testing.
The candidate will be required from time to time to produce reports based on SQL/Mongo. They will also be required to run regulatory testing on our software prior to software release and generate reports and logs
This position will provide room for growth into automation down the line.
The Requirements
Knowledge and understanding of QA methodologies
Experience with Agile
Get it done attitude
Communicative nature
High-level English
strong and proven ability in test creation and documentation
ability to demonstrate and think of testing on a system scale level
Understanding of web and mobile testing and testing tools
Experience writing detailed queries with SQL, Mongo DB
Experience with API Testing
Preferred Experience
Prior knowledge with appium/selenium, Java-based.
Familiarity with medical devices.
Team player
Self Learner
Ability to identify the need for additional requirements
SQL Student (part-time)
MobileODT is looking for a part-time SQL programmer to assist in migrating data from a legacy system. This job will include handling sensative medical information and moving it between two database formats. The job will take one day a week and is open for students with no prior experience.
Requirements:
Good SQL skills, including knowledge of joins
Basic understanding of Excel and Google Sheets
Attention to details
A responsible person that can maintain the confidentiality of sensitive medical information
Preferred Experience
Understanding of MongoDB queries
Prior experience with MySQL queries
Basic comprehension of Python code
Come back soon...
Didn't find an open position that can be a good match? Watch this space for future openings, as many exciting things are in line for MobileODT.