CAREERS
Want to join the EVAlution?
We are looking for the changemakers, the innovators, the doers, and the facilitators. The EVAlutionaries leading us towards a healthier future for everyone. Join us to take an active part in the digital healthcare revolution.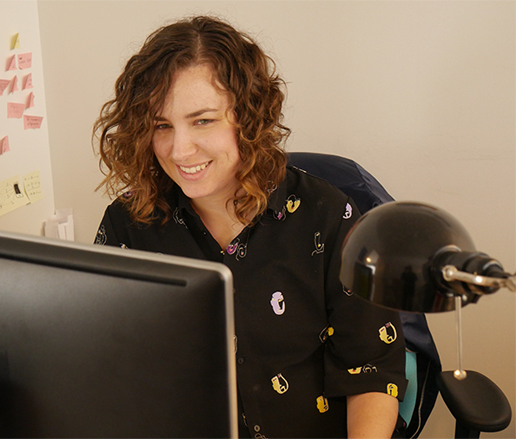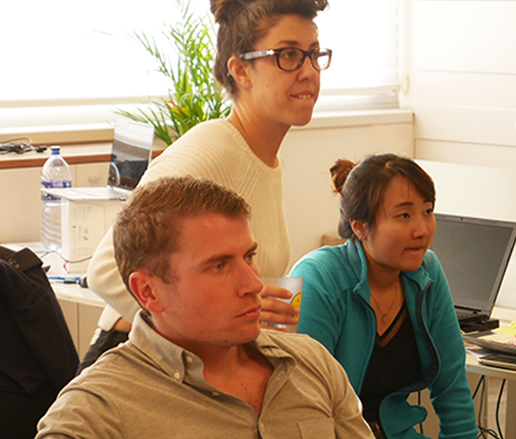 MISSION-DRIVEN
Passionate about technology and healthcare
The EVA System is helping clinicians save lives and improve healthcare around the world.
OUR WORK
Helping people live healthier lives
We envision a future where everyone has access to the medical services they need and health workers have the best tools available to serve them.

My peers at MobileODT are smart and thoughtful. I really get the sense that I am a part of a team that cares about building a great company and improving people's lives.
ELIYA TENENBOIM
CUSTOMER ACCOUNT MANAGER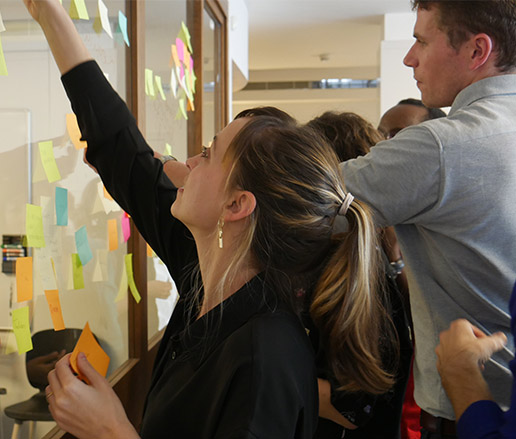 Content and Community Marketing Manager - TEL AVIV
WANT TO BE OUR CONTENT AND COMMUNICATIONS GURU?
MobileODT is looking for a cause-driven storyteller, who will be responsible for creating, improving and maintaining Marketing content and communications to achieve our business goals and tell our story to the world. We are looking for a sharp and passionate junior marketer/journalist to join our growing marketing team and our journey, using technology to bring expert medical care to every patient, everywhere.
Key responsibilities
Manage all content planning and production (blog, papers, videos…)
Constantly research, write and/or edit all sorts of content (website, blog articles, white papers, emails, ads, sales collateral…)
Coordinate and edit work from outsourced designers and copywriters
Engage and maintain social media channels, leveraging our community, posting content and engaging in conversations
Manage PR, Media and Influencers outreach efforts
Ensure all content is on-brand, consistent in terms of style, quality, and tone of voice
Requirements
Native English speaker – a must
2+ years experience in journalism or content marketing – a must
Excellent copy and proven writing and editing skills – a must
Expertise in Social Media, both planning and execution – a plus
Strong organizational and project-management skills
Tenacious in meeting deadlines and measuring KPI & results
If interested, pleases send your CV to careers@mobileodt.com
Bookkeeper - TEL AVIV
MobileODT is a digital health Startup using technology to bring expert medical care to every patient, everywhere. We are looking for an experienced and certified bookkeeper with Israeli payroll experience. This is a full-time position, in a flexible and friendly work environment.
Bookkeeper responsibilities include but are not limited to:
●     End-to-end bookkeeping up to balance sheet.
●     Monthly Payroll processes
●     Pay supplier invoices in a timely manner
●     Record cash receipts and make bank deposits
●     Conduct monthly reconciliation of bank accounts
●     Maintain petty cash fund
●     Issue financial statements
●     Assemble information for external auditors for the annual audit
●     Maintain an orderly accounting filing system
●     Comply with government reporting requirements
●     Provide clerical and administrative support to management as requested
Requirements:
●     At least 5  years bookkeeping experience
●     Strong Priority experience (must) and excel.
●     Level III Certification
●     Israeli payroll experience
●     Able to work independently
●     Accurate and attention to detail
●     Fluent English is a must!
●     Full-time position in Tel Aviv
Opportunity for growth and to take on more financial responsibilities.
If you meet these requirements and are interested in applying for this role. email your CV to career@mobileodt.com
Market Development Sales Representative (MDR) - USA
MobileODT's MDR is an Independent Contractor (1099) 100% commission. As MDR you will own leadership of the sales process, from lead generation to deal closure, both for new and Add on's in your specific territory.
MDR Job Responsibilities:
Identifies new business opportunities and generate MobileODT pipeline and forecast for both new customers and add on's.

Promote and sell MobileODT's products by establishing contact and developing relationships with key decision makers in different market segments within your territory (i.e. teaching facilities, hospitals, private clinics, GPs, Gynecologists, others).  

Demonstrate clinical workflow understanding and technical architecture knowledge by successfully presenting MobileODT's EVA system to potential customers.

Provide accountable ongoing reports to the Director of US partnerships.

Meet quarterly and annual quotas.
MDR Skills and Qualifications:
4+ years sales experience in OBGYN / GYN / Colposcopy – Highly desired, however other healthcare specialties may be relevant as well.

Experience with selling Innovative Medical Device, IT solutions, or pharma.

Knowledge of hospitals sales process.

Independent, positive and energetic person with excellent communication skills. 

Highly motivated for sales, with proven track record for sales.

Familiar with Salesforce  – advantage.
If you meet the requirements and are interested in exploring this opportunity further, please send your CV to sales@mobileodt.com