CAREERS
Want to join the EVAlution?
We are looking for the changemakers, the innovators, the doers, and the facilitators. The EVAlutionaries leading us towards a healthier future for everyone. Join us to take an active part in the digital healthcare revolution.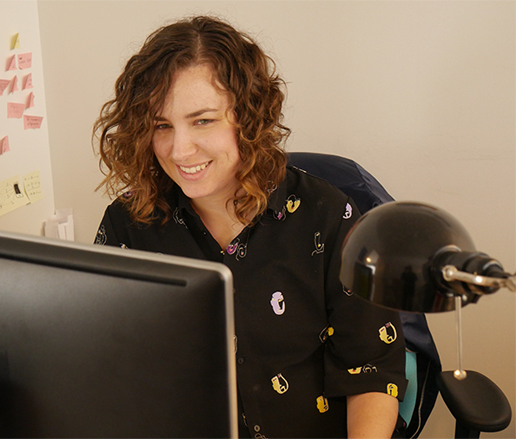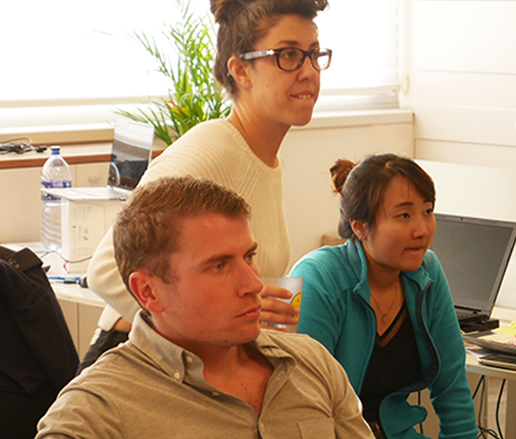 MISSION-DRIVEN
Passionate about technology and healthcare
The EVA System is helping clinicians save lives and improve healthcare around the world.
OUR WORK
Helping people live healthier lives
We envision a future where everyone has access to the medical services they need and health workers have the best tools available to serve them.

My peers at MobileODT are smart and thoughtful. I really get the sense that I am a part of a team that cares about building a great company and improving people's lives.
ELIYA TENENBOIM
CUSTOMER ACCOUNT MANAGER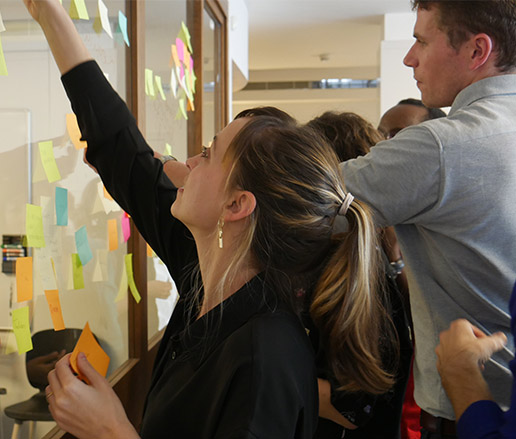 Medical Devices Product Engineer (HW) - TEL AVIV
MobileODT is creating the next generation of smart medical devices. We combine the power of biomedical optics with the computational capabilities and connectivity of mobile phones. Our connected, intelligent medical systems can be used everywhere, under nearly any condition. MobileODT's EVA System provides healthcare professionals with powerful smartphone-based tools to provide cost-effective cervical cancer screening and care services to women at all levels of care. MobileODT offers a challenging and meaningful work environment, using technology to save lives.
About the Position
The Medical Devices Product Engineer is responsible for delivering smart, connected devices to the global market.
As part of the product team, the Medical Devices Product Engineer will work closely with design, software, and hardware engineering teams, holding responsibility for the development, production and manufacturing of the device. Through deep understanding of technologies, market trends and via direct engagement with customers, the Product Engineer will help drive the next generation of MobileODT smart medical devices to meet and surpass expectations.
●        Generate detailed product specifications and contribute to roadmap
●        Synthesize customer and market requirements with corporate strategy
●        Manage external relationships with suppliers/subcontractors, including design to manufacturing and engineering processes
●        Transfer to production (TTP) process
●     Engineering support of manufacturing and other activities
●     Documentation control (QMS): DMR, DHF, MRB, ECO, CAPA, Risk
Skills and Experience
●        Biomedical, Electrical or Mechanical Engineering, Industrial Design Degree or similar
●        At least 4 years experience with a Medical Device company
●        Hands-on engineering experience
●        Experience managing subcontractors
●        Experience in manufacturing a medical device
●        Optics experience – a plus
Personal Skills
●      Strong English – verbal and written
●      Able to work independently
●      Strong technical abilities
●      Excellent interpersonal skills
●      Passion for saving lives with technology and making a positive impact in the world
If you are interested in exploring this opportunity at MobileODT, please send your CV in English to product@mobileodt.com
Market Development Sales Representative (MDR) - USA
MobileODT's MDR is an Independent Contractor (1099) 100% commission. As MDR you will own leadership of the sales process, from lead generation to deal closure, both for new and Add on's in your specific territory.
MDR Job Responsibilities:
Identifies new business opportunities and generate MobileODT pipeline and forecast for both new customers and add on's.

Promote and sell MobileODT's products by establishing contact and developing relationships with key decision makers in different market segments within your territory (i.e. teaching facilities, hospitals, private clinics, GPs, Gynecologists, others).  

Demonstrate clinical workflow understanding and technical architecture knowledge by successfully presenting MobileODT's EVA system to potential customers.

Provide accountable ongoing reports to the Director of US partnerships.

Meet quarterly and annual quotas.
MDR Skills and Qualifications:
4+ years sales experience in OBGYN / GYN / Colposcopy – Highly desired, however other healthcare specialties may be relevant as well.

Experience with selling Innovative Medical Device, IT solutions, or pharma.

Knowledge of hospitals sales process.

Independent, positive and energetic person with excellent communication skills. 

Highly motivated for sales, with proven track record for sales.

Familiar with Salesforce  – advantage.
If you meet the requirements and are interested in exploring this opportunity further, please send your CV to sales@mobileodt.com