CAREERS
Want to join the EVAlution?
We are looking for the changemakers, the innovators, the doers, and the facilitators. The EVAlutionaries leading us towards a healthier future for everyone. Join us to take an active part in the digital healthcare revolution.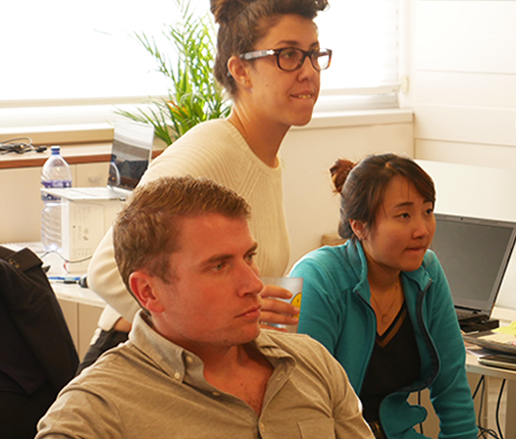 MISSION-DRIVEN
Passionate about technology and healthcare
The EVA System is helping clinicians save lives and improve healthcare around the world.
OUR WORK
Helping people live healthier lives
We envision a future where everyone has access to the medical services they need and health workers have the best tools available to serve them.
My peers at MobileODT are smart and thoughtful. I really get the sense that I am a part of a team that cares about building a great company and improving people's lives.
ELIYA TENENBOIM
CUSTOMER ACCOUNT MANAGER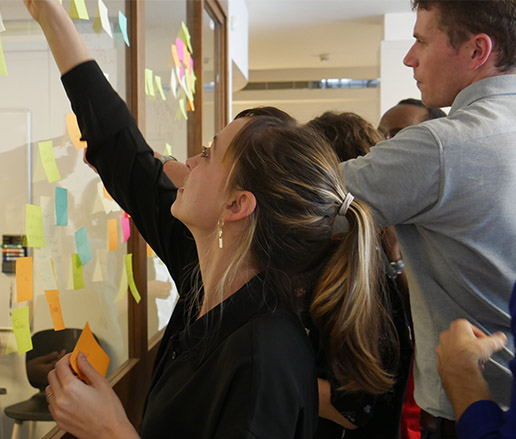 Technical Support Manager - TEL AVIV
Technical Support Manager
Looking for a committed Technical Support Manager to join our mission in expanding access to life-saving examinations. The Technical Support Manager will be in charge of taking the company's support services to the next level, helping end users in their healthcare work around the world.
Do you value the customer experience? Are you articulate and empathetic with strong technical skills and the ability to communicate and problem solve via phone and email? You should thrive in a dynamic work environment while managing multiple priorities simultaneously.
MobileODT is a digital health startup using technology to save lives. We are looking for an experienced support manager with both HW and SW experience if you've worked at a Medical Device Company even better.
You will be responsible for providing direct and indirect customer technical support to users. Duties will range from providing email and phone support to customers (end-users and distributors) and internal personnel; issue handling including user onboarding, receiving, logging, investigating, resolution, tracking and analyzing trends; training internal personnel on the technology; aiding in the commercialization of new products and improving technical support procedures and tools.
Essential Duties and Responsibilities
Provide technical expertise and support to MobileODT customers and distributors by telephone, email including troubleshooting at irregular hours.
Customer issues handling including receiving, logging, investigating, resolving with customers and tracking/trending of complaints in compliance with the Quality System requirements.
Report tracking and trending of field product performance metrics for both system and assay data to enable continuous improvement.
Advance the ticket management system for logging, handling, and analysis of issues.
Participate in developing and implementing new product and technical support plans to ensure successful launch and customer support.
Assist with special projects as requested and perform additional duties as required.
Education and Experience
BS degree in a technical field or equivalent educational experience (coding training, technical army unit training, etc.) preferred.
Min. 2 years of experience in a SW/HW support role in the medical device field.
Technical support or field service experience in supporting medical products.
Familiarity with Quality System Regulations and ISO requirements for complaint handling, document control, and quality control.
Experience in the medical device field, preferably directly involved in commercial operation or product development.
Ability to understand complex scientific, engineering and business concepts.
Skills General
Available to work regular hours, twice a week later hours to support the US market.
Demonstrated ability to be flexible and resourceful; excellent communication and diplomacy skills.
Excellent problem-solving, judgment and decision-making skills.
Use of professional concepts to contribute to meet the company strategic goals and to achieve personal objectives in creative and effective ways.
Passionate about saving lives.
If you are interested in applying for this role, please send your CV to career@mobileodt.com
Market Development Sales Representative (MDR) - USA
MobileODT's MDR is an Independent Contractor (1099) 100% commission. As MDR you will own leadership of the sales process, from lead generation to deal closure, both for new and Add on's in your specific territory.
MDR Job Responsibilities:
Identifies new business opportunities and generate MobileODT pipeline and forecast for both new customers and add on's.

Promote and sell MobileODT's products by establishing contact and developing relationships with key decision makers in different market segments within your territory (i.e. teaching facilities, hospitals, private clinics, GPs, Gynecologists, others).  

Demonstrate clinical workflow understanding and technical architecture knowledge by successfully presenting MobileODT's EVA system to potential customers.

Provide accountable ongoing reports to the Director of US partnerships.

Meet quarterly and annual quotas.
MDR Skills and Qualifications:
4+ years sales experience in OBGYN / GYN / Colposcopy – Highly desired, however other healthcare specialties may be relevant as well.

Experience with selling Innovative Medical Device, IT solutions, or pharma.

Knowledge of hospitals sales process.

Independent, positive and energetic person with excellent communication skills. 

Highly motivated for sales, with proven track record for sales.

Familiar with Salesforce  – advantage.
If you meet the requirements and are interested in exploring this opportunity further, please send your CV to sales@mobileodt.com