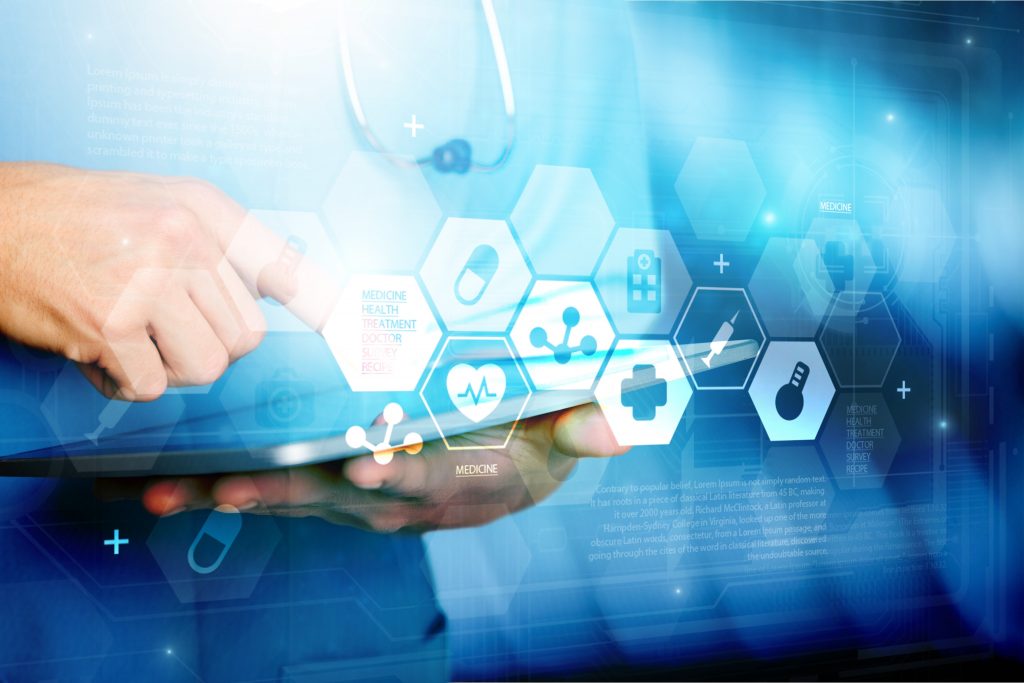 The US Food and Drug Administration (FDA) has acknowledged the potential impact that artificial intelligence (AI) and machine learning (ML) can have on healthcare. The FDA has been hard at work on the cutting edge of how to regulate transformative AI to ensure patients have access to safe technology that saves lives.
Why AI is well suited to healthcare
Vast amounts of health data are collected every day during routine medical procedures. The development of any form of machine learning relies upon high-quality pools of data to build the necessary algorithms. With so much data available to build algorithms from, the healthcare industry is an accessible field for AI to make a positive impact.
Software and AI: As Seen by the FDA
The FDA reviews medical devices for clearance prior to entering the US market based on a stringent process that considers predicates and clinical evidence and research for that specific device. As increasingly complex software applications have been incorporated into medical devices, the FDA has been the regulatory agency at the forefront creating appropriate regulations to address them.
The FDA chaired the Software as a Medical Device Working Group as part of the International Medical Device Regulators Forum, which created harmonized standards for the international regulation of software as a medical device (SaMD).
SaMD was defined as software intended to be used for one or more medical purposes that perform these purposes without being part of a hardware medical device. The US Federal Food, Drug, and Cosmetic Act defines a medical purpose as one intended to treat, diagnose, cure, mitigate or prevent disease or other conditions.
The challenge AI poses to regulatory authorities
Adaptive artificial intelligence poses a challenge to the FDA's traditional paradigms of medical device regulation. AI systems vary between those that are 'locked' meaning that once created the algorithm does not change or respond to any data collected during its functioning, or 'adaptive' meaning that its behavior can change over time depending on the ongoing flow of data being collected as it functions. Adaptive ML systems have the potential to optimize and improve their performance in real-time creating continuously improved healthcare for patients.
It has been suggested that all AI or ML-driven software changes might be subject to premarket review, as are current software updates and device modifications. The FDA has taken a progressive and proactive role in meeting the challenges of regulating medical devices that are radically different from anything that existed previously.
The FDA's approach to AI
In April 2019, the FDA released a discussion paper "Proposed Regulatory Framework for Modifications to Artificial Intelligence/Machine Learning (AI/ML)-Based Software as a Medical Device (SaMD) – Discussion Paper and Request for Feedback" This paper lays out a potential framework for the use of adaptive AI in the healthcare market.
Input from stakeholders in the healthcare space is requested to engage with the FDA in creating a framework that allows for the FDA and manufacturers to evaluate and monitor a software product from pre-market development to post-market performance in order to ensure patient safety.
AI that has already received clearance from the FDA
Even as the FDA moves to further specify the regulations around AI and machine learning in healthcare, a number of AI products have already been cleared for use in the US. The following includes a number of examples in different clinical spaces and their associated clinical evidence.
The majority of the forms of AI that have received FDA clearance employ Deep Learning, which is a subset of Machine Learning. Most cases involve the classification of images to aid in detection and diagnosis as clinician support tools. 
IDx-DR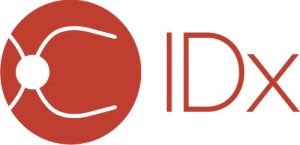 IDx-DR was one of the first devices to be cleared by the FDA that provides a screening decision without the need for a clinician to also interpret the image or results.  IDx-DR is an AI software system for the autonomous detection of diabetic retinopathy in adults who have diabetes. The algorithm analyzes images that are uploaded to a cloud server. Clinicians receive a response within minutes indicating whether diabetic retinopathy is present. Patients can then be referred either to an advanced clinician or for routine screening in a year. 
This technology was cleared by the FDA following a De Novo Class II submission that included a clinical study of retinal images obtained from 900 patients with diabetes at 10 primary care sites. The study was designed to evaluate how often IDx-DR could accurately detect patients with more than mild diabetic retinopathy. In the study, IDx-DR was able to correctly identify the presence of more than mild diabetic retinopathy 87.4 percent of the time. 
Accipio Ix by MaxQ AI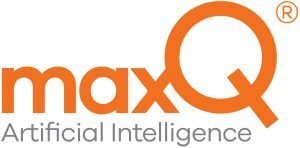 Accipio Ix uses AI to automatically analyze non-contrast CT images of the head, assisting in patient triage. The technology helps clinicians to prioritize the clinical assessment of adult non-contrast head CT scans in cases that show signs of intracranial hemorrhage (commonly known as brain bleed.) The software can be integrated into many existing CT and PACS systems. 
This system received FDA clearance following a 510(k) submission. Evidence submitted included an analysis of 360 cases collected from over 30 US sites which demonstrated system sensitivity and specificity of 92% and 86%, respectively. 
Viz.AI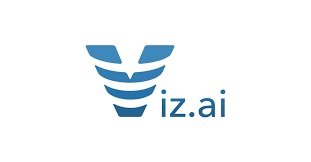 Viz.AI offers a software system that enables rapid detection, triage and response to stroke cases. The combined system allows for the analysis of functional and dynamic CT perfusion images, automated large vessel occlusion (LVO) stroke identification, stroke triage, and LVO notification. 
The technology was cleared by the FDA following the 510(k) pathway. A retrospective study of 300 CT images that assessed the performance of the Viz.AI algorithm against the performance of trained neuro-radiologists was submitted as part of the supporting evidence. 
OsteoDetect by Imagen Tech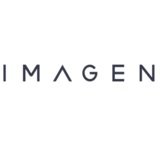 Imagen technologies received FDA clearance for their diagnostic software, OsteoDetect, which is designed to detect wrist fractures in adults. The machine learning algorithm identifies regions of distal radius fracturing during the review of posterior-anterior and medial-lateral X-ray images.
OsteoDetect was cleared through the De Novo process. A retrospective study of 1,000 radiograph images compared the success of the algorithm against the performance of 3 experienced orthopedic hand surgeons was submitted in support of the application. An additional study with retrospective images being reviewed by 24 providers was also included.
Advisor Pro by DreaMed Diabetes

Advisor Pro leverages AI to create a diabetes treatment decision support platform to be used in the management of Type 1 diabetes. The cloud-based system analyzes information received from continuous glucose monitoring (CGM), self-monitoring blood glucose (SMBG) and insulin pump patient systems. Recommendations on how to optimize the patient's insulin pump settings are sent automatically to healthcare providers. 
The FDA granted Advisor Pro De Novo clearance in June 2018. 26 physicians from 16 healthcare centers participated in a supporting study that compared changes in the basal, carbohydrate to insulin ratio (CR) and correction factor (CF) plans.  
The future of FDA clearance for AI
With the FDA's position on AI still evolving, there are many paths that could be taken by the administration. Current statements would seem to point to a willingness on the behalf of the FDA to work with manufacturers to ensure that emerging technologies meet suitable standards of safety and efficacy. As is always the case in healthcare, the needs of patients will be paramount.
Read more about AI in healthcare:
Automated Visual Evaluation (AVE) explained: Everything you need to know about the new AI for cervical cancer screening
Automated Cervicography Using a Machine Learning Classifier