EVA for women's health clinicians and group practices
Expand the reach of your practice and improve patient care with the EVA System. Our compact FDA-cleared colposcope utilizes the familiarity and simplicity of a smartphone while providing high-quality vulvar and cervical imaging.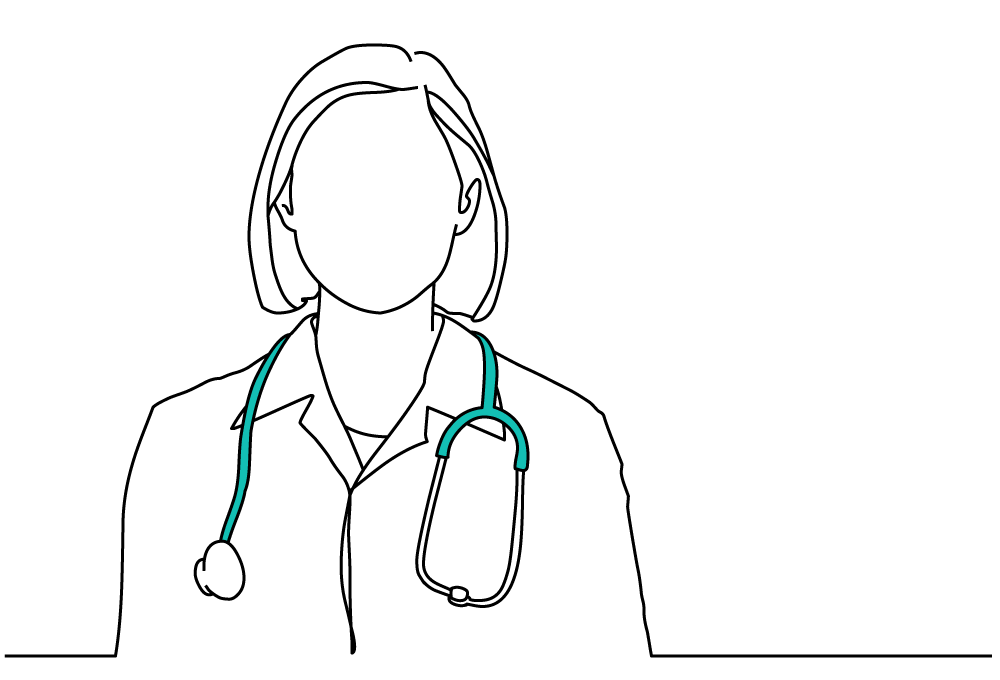 "The images coming from the mobile colposcope are very similar to the images coming from the standard colposcope but working with the mobile device is much easier."
DR. MARTHA MARIA MADIEDO
Save time
Streamline your workflow
Patient data, annotations, and documentation are recorded with your images, ready to be exported to your EMR.
Workflows and decision trees are embedded into the software to easily maintain protocols.
The portable device moves easily from room to room, allowing for more exams to be scheduled during the day.
Save space
Mobile and wireless
Unlike bulky Traditional colposcopes, the portable wireless EVA system can be used in any exam room.
The EVA System conveniently stores away in a compact handheld carrying case when not in use.
EVA is completely wireless, connecting and exporting data within any authorized facility WIFI network.
Save money
More for less
The EVA System offers  an array of new features and services at a fraction of the cost of most traditional colposcopes
A competitive pricing, multi-year agreements and upgrade options, make EVA is the most flexible choice for practitioners across the United States and the world.
EVA helps you monitor your patients
EVA easily captures and stores high-quality digital images allowing you to apply annotations and filters directly to the image so you can monitor patients'  progress over time. The EVA System allows you to access data, images, and their annotations either on the device or in the HIPAA compliant web portal, then export and integrate information directly into your EMR.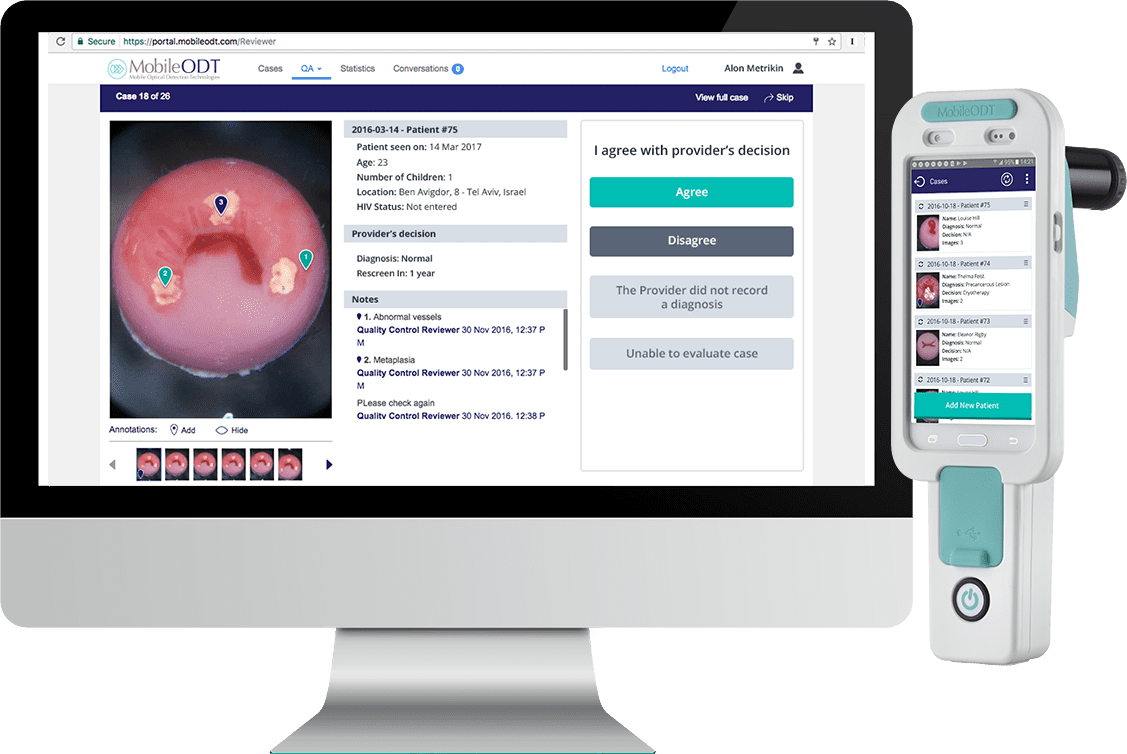 A better patient experience
Patients are reassured by the small compact device, unlike traditional bulky colposcopes that are often intimidating. EVA's user-friendly interface and instant image display allow you to show patients images as they are captured.  Either show them on the EVA screen or cast to a nearby monitor. There's no need to draw circles to illustrate the procedure to patients when you can educate them using an image of their own cervix.
"The patient education aspect is extraordinary. It's amazing how many women actually want to see the images of their cervix. It has turned into a tool we use for patient advocacy."
Dr. MAURICIO MAZA