RESOURCES
WEBINAR
TeleSANE:
Responding to sexual assault survivors during the COVID-19 pandemic
How telehealth solutions can help
Watch our webinar to discuss how TeleSANE can provide a digital and connected solution to conducting forensic exams in light of the coronavirus crisis.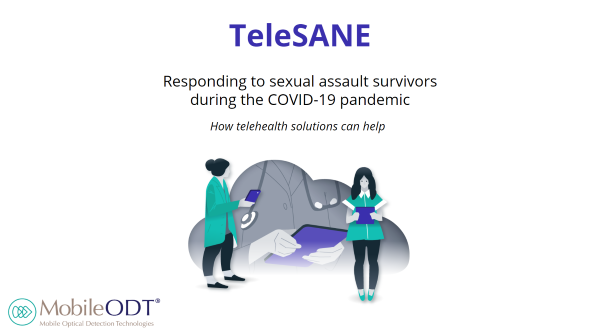 Webinar discusses:
How to handle survivors that present to the ED and refer to offsite locations for exams
What to do when advocates are not allowed in the forensic exam room
How the EVA System provides a HIPAA compliant telehealth solution for real-time and well as asynchronous TeleSANE care
Review guidelines for forensic exams during the COVID-19 pandemic
Led by Nancy Harris, NP, NYSAFE, SANE-A, SANE-P
Nancy's career in nursing spans nearly 40 years during which she has worked in pediatrics, the neonatal ICU, and emergency services. As an emergency department nurse at Samaritan Hospital in Troy, NY, she served as coordinator for the hospital's Sexual Assault Forensic Examiner Program. In addition, Nancy has completed several sexual assault forensic nurse examiner and pediatric trainings. In 2009, Nancy earned her certification as an adult nurse practitioner from Sage College in Albany, NY. Nancy currently serves as manager for St. Peter's Health Partners Sexual Assault Forensic Examiner Program. During her career she has performed close to 1,000 sexual assault forensic exams.
Fill in the Form to Watch Now!