June 25, 2019 TEL AVIV, Israel–MobileODT announced today that Cherissa Jackson will join its team as an expert advisor.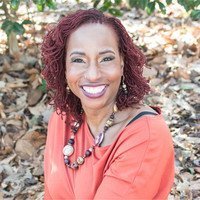 A longtime champion in the fight against cervical cancer, Cherissa Jackson is a passionate author and motivational speaker, retired Air Force nurse. and mother of twin daughters. Currently, Jackson serves as AMVETS Chief Medical Executive of the HEAL Program and advocates for women veterans. She is also the founder and CEO of the nonprofit, Project Give Hope, an organization that provides lifesaving cervical cancer screenings and treatments in low resource settings.
MobileODT is honored to welcome Jackson as an advocate for women's health and expert advisor. Project Give Hope has already deployed MobileODT's EVA System in its work with underserved communities in Africa, allowing for the advanced visualization and immediate treatment of cervical cancer.
Motivated to improve healthcare for women in Uganda, Jackson frequently speaks at conferences and workshops. In May 2019, she presented "Project Give Hope" on the grand stage of the Harvard Medical School at the Global Health Catalyst, a yearly summit dedicated to organizing high impact international collaborations and initiatives to eliminate global health disparities, with a primary focus on cancer.
Upcoming collaborations with MobileODT will include a "Master Training" mission to Uganda and Malawi. During September and October 2019, Project Give Hope will provide training on how to use the EVA System followed by a week of clinical supervision to ensure that local clinicians will benefit from advanced training on screening and treatment for cervical cancer.