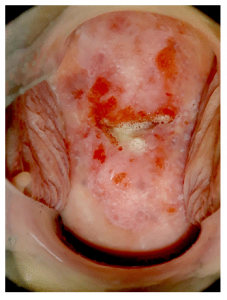 Figure 2. Image captured with the EVA System.
A recent study published in BMJ Open highlighted the EVA System Colposcope in performing Digital Colposcopy (DC) on hrHPV+ women in Cambodia. With a shortage of trained gynecologists in Cambodia, DC can be performed by trained nurses or midwives. According to the study, images obtained with the EVA System "have excellent resolution and can be easily magnified to visualise morphological feature consistent with high dysplasia such as mosaicism and punctation (figure 2)." They additionally noted that the digital images can be used in continuing education and quality control for nurses and midwives and that the digital images can be shared securely in a cloud-based portal for real time consultation by an expert colposcopy in Cambodia or worldwide.
OBJECTIVES: Logistical and economic issues make traditional cytology-based cervical cancer screening challenging in developing countries. Alternative, cost-effective, screening strategies must be developed to screen millions of women in resource-poor countries such as Cambodia.
DESIGN: A prospective cohort study during which all women underwent four cervical cancer screening methods: (1) self-sampled human papilloma virus (HPV) testing (careHPV system), (2) clinician-collected HPV testing, (3) visualization with acetic acid (VIA) and (4) digital colposcopy (DC) with the Enhanced Visual Assessment System (EVA).
SETTING: A referral hospital in Phnom Penh, Cambodia.
PARTICIPANTS: Two hundred and fifty Cambodian women (129 HIV+, 121 HIV-). Subjects were recruited from the National Center for HIV/AIDS Dermatology and sexually transmitted disease (STD) cohort, the Sihanouk Hospital Center of Hope's Rural Outreach Teams and the Pochentong Medical Center.
RESULTS: Fifty six of the 250 (22.4%) patients tested positive for high-risk HPV (hrHPV+). Thirty seven of the 129 HIV+ women were hrHPV+ (28.6%) whereas 19/121 HIV- women were hrHPV+ (15.7%) p=0.0154. Self-sampling HPV specimens identified 50/56 (89%) whereas physician-collected specimens identified 45/56 (80%) p=0.174. 95.2% of the patients felt comfortable obtaining HPV self-samples. Thirty seven of 250 women were VIA+. Thirty of 37 VIA+ women underwent confirmatory biopsies for cervical intraepithelial neoplasia (CIN) (26 CIN1, 4 CIN2+). The rate of confirmed dysplasia in the HIV+ group was 20/129 (15.5%) compared with 10/121 (8.26%) in HIV- women p=0.0291. The contemporaneous physician impressions of the DC images accurately differentiated between CIN1 and CIN2+ lesions in all 30 women having confirmatory biopsies.
CONCLUSIONS: The results of this study suggest potential modifications of the current cervical screening strategy that is currently being employed in Cambodia. The first step in this new strategy would be self-swabbing for hrHPV. Subsequently, hrHPV+ patients would have DC and immediate treatment based on colposcopic findings: cryotherapy for suspected CIN1 and loop electrosurgical excision procedure (LEEP) for suspected CIN2+