Expert Interview with Shannon Knudsen, RN, SANE-A, SANE-P, CFN
Shannon Knudsen is a tireless registered nurse, certified sexual assault nurse examiner (SANE) for adults and children, the Mid-Iowa SANE Coordinator and Story County SART Exam Coordinator in charge of Polk and Story counties. Polk county has the unfortunate status of having the busiest sexual assault program in the state, with more than 550 examinations recorded in 2017 alone. Additionally, Knudsen has a partnership business that provides training and consulting to SANEs around the state.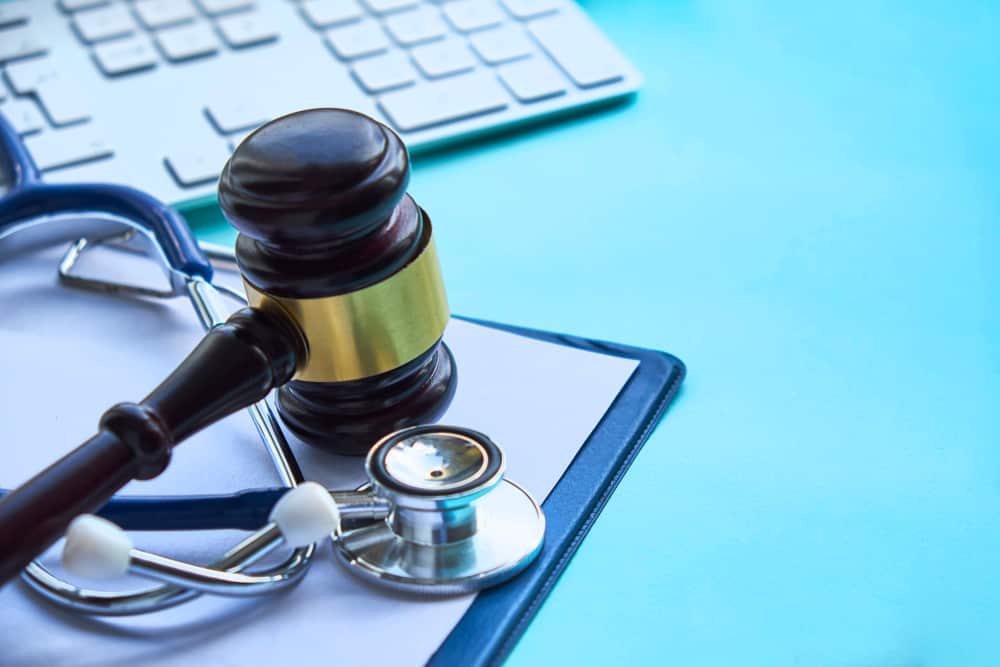 Not only does she provide SANE services herself, Knudsen also oversees the work and training of 45 SANEs in 11 different exam sites, working with medical directors in each program to set up policies to ensure 24-7 clinical coverage. Another important part of her job, and one she feels is critical the role of a SANE coordinator is her collaboration with law enforcement and the court system.
"SANEs need to advocate for their role with multi-disciplinary team members, both as nurses and patient advocates, to ensure we are on-site with the patient if needed." says Knudsen, "Importantly, studies have shown if we get SANE services on site, patients are more likely to accept those services. We also can be called for consultation even if the patient shows up 2 weeks after an assault."
Knudsen also understands the crucial role SANEs play in court proceedings and tries to prepare the SANEs for their, at times, stressful day in court.
"Nurses can be very apprehensive of taking the stand, due to a fear of public speaking, or the pressures of just being in a courtroom, so I think it is really important to prepare them for court proceedings," Knudsen adds, "I remind them to review their case pre-trial, answer any questions they may have, review the SANE protocols together, and also remind them that we are there to give completely unbiased testimony – for either the prosecution or the defense. I tell them, 'you are not on trial, you are just there to present your findings and share your knowledge'."
From her vast experience taking the stand as well as supporting dozens of SANEs through the trial process, Knudsen offers the following tips to prepare for trial when subpoenaed.
Pre-trial
Step 1: Contact the attorney to make sure you have all the correct and updated records. The records need to be reviewed ahead of time to ensure you have all the papers and that pages are not missing. If they are, you need to request the attorney contact the hospital to get all the relevant pages of the case.
Step 2: Review the patient case. Ensure you are familiar with every aspect of the case so that you will be confident answering questions when on the stand.
Step 3: Review the SANE protocols so you know how to correctly communicate the rationale for any protocol or policy that we follow. For example, if questioned in regards to sexually transmitted infections, you can reply that we are unlikely to see infections acutely and it is not pertinent to why the patient is seeking our services therefore, we offer to treat prophylactically.
Step 4: Prepare to answer questions honestly. It is important to note, that it is not the SANE's job to investigate, and that SANEs don't have to have an answer for everything, you are simply there to present your findings of the exam.
Step 5: If you are a coordinator prepping a SANE for a court appearance, it is also important to provide reassurance and answer any questions they may have to allay any fears of taking the stand. This could even include a simple tour of the courtroom prior to the trial date.
On the day of your court appearance
Step 6: Be sure to get a good night's rest and dress professionally. Try to get to the courthouse early and find where you are going ahead of time. Don't be rushed. This way you can deliver the best testimony.
Step 7: Be patient! You can be waiting to be called up to the stand for hours. Plan to be at the courtroom for the entire day.
On the stand
Step 8: Listen carefully to what the attorney is asking and don't be afraid to ask for clarification if unsure of the question. Always provide an honest answer.
Post-testimony
Step 9: Debrief with your coordinator, if needed. It is also a good idea to follow up with the attorney and ask for feedback about your testimony, that way you can be even better prepared for a court appearance next time around.
Step 10: Request a copy of your testimony so you can add it to your trial portfolio.
By preparing properly for trial, SANEs are able to provide useful testimony for court proceedings, which is a crucial aspect of the job.
At the end of the day, Knudsen's role never ends. She is always on call and available both as a SANE nurse and coordinator to provide services and help other nurses through the exam process and trial proceedings, but she wouldn't have it any other way.
"I really appreciate the courtroom role and enjoy teaching and reviewing SANE policy and protocols to ensure that patients are provided the best standard of care with quality and compassion," Knudsen concludes, "I like improving our procedures and providing support to my staff whenever they need it."