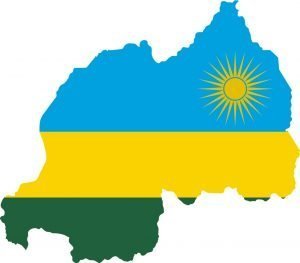 HPV vaccination holds the promise to eradicate cervical cancer in our lifetime. But as governments weigh the costs and benefits of implementing countrywide vaccination programs, what role will continued cervical cancer screening play?
Rwanda was the first low income country to provide universal access to the HPV vaccine. We spoke with cervical cancer researcher and colposcopist, Dr Gad Murenzi about his work in a post-vaccine Rwanda.
HPV vaccination in Rwanda
The Rwandan HPV vaccination program began in 2011 with 6th grade girls receiving the vaccination in elementary school. A wide scale public awareness campaign preempted the introduction of the vaccination to inform the public and enlist their support. During the first year of the vaccination program 93% of the target population received the vaccination.
Rwanda has been lauded as a prime example of how other low income countries can create their own vaccination programs. There is usually a twenty year lag between the introduction of a new vaccination in high resource settings before it is also offered in low resource settings. The Rwandan HPV program reduced this lag to five years.
However, despite the success of the vaccination program, the ICO/IARC Information Centre on HPV and Cancer reports that cervical cancer remains the most common cause of cancer death among women in Rwanda with 1366 women diagnosed with cervical cancer and 804 dying annually.
Despite having one of the most advanced HPV prevention programs in a low resource setting, women are still dying from cervical cancer in Rwanda.
The need for cervical cancer screening in Rwanda
With the HPV vaccination program taking up to a decade to show its full impact, it is surprising that Rwanda does not have a national cervical cancer screening program[GM3] . This leaves most of Rwanda's 3.6 million women still at risk of developing cervical cancer.
During her plenary address at the 2018 IPVC conference in Sydney, Dr Nothemba Simelela, WHO Assistant Director-General for Family, Women, Children, and Adolescents, addressed the challenges of widespread HPV vaccination. She outlined the need for robust cervical cancer screening programs to exist in tandem with HPV vaccination programs to provide coverage for women not eligible for vaccination programs. Even among women eligible to receive the vaccine, there still exists a significant portion of women at risk and room to improve the penetration rate for women outside of school-based programs.
Read more highlights of the 2018 IPVC conference>>
Researching scalable cervical cancer screening options
Efforts within the Rwandan medical system to implement a national cervical cancer screening program to complement the vaccination program are underway. Dr. Gad Murenzi, Investigator and Colposcopist, based at the Rwanda Military Hospital, is leading a study to assess the most effective methods of cervical cancer screening.
"Our goal is to create a scalable model to be applied nationally. We are lucky to be working in partnership with the Albert Einstein College of Medicine, in New York City, and the University of Rwanda, based here in Kigali (the Rwandan capital.)" He explains.
The four-year cross-sectional study examined 5,000 HIV positive women aged 30-54. This population was selected as HIV infected women are a high-risk population for cervical cancer. Participants were initially tested for HPV infection. Unaided visual inspection with acetic acid (VIA) was conducted and followed by aided VIA using a digital colposcope to contrast the efficiency of both methods.
Fitting methods to Rwanda's needs
"It was important for our study to use methods that will be applicable to the realities of the Rwandan healthcare system," Dr. Murenzi explained. "Any methodology must be equally useable in rural areas of the country." The EVA System was selected for the aided VIA procedure. The handheld, lightweight mobile colposcope stays charged for up to 10 hours of usage, making it a fitting tool for rural health clinics as well as urban centers.
Images were recorded so that they could be compared throughout the study, allowing researchers to also see how rapidly the disease could develop in specific cases. "Images were stored on the EVA System until the nurses were able to return to the hospital weekly to upload the images to the online storage portal," Dr. Murenzi reported.
"We were able to compare images from the same patient over time. This has given us valuable insights into how HIV positive women experience cervical cancer."
Plans for the future – towards national cervical cancer screening in Rwanda
The four-year study is nearing its completion and results look promising. "Rwanda is clearly in need of a national cervical cancer screening program. Initial results of our study point towards aided VIA as one of the potentially effective means of delivering that screening but we need to confirm this with our endpoints."
Dr. Murenzi is optimistic for the future. "By carefully researching the suitable methods of conducting cervical cancer screening in our case, we will hopefully ensure that funds directed towards screening will have the maximum benefit."
As is seen by the national HPV vaccination program, there is a significant political will to eradicate cervical cancer within Rwanda. All that remains, is to translate that will into concrete resources to help those women not covered by the vaccination program."
Read more – Why Cervical Cancer Isn't Defeated….Yet >>