In the face of growing awareness of the impact that their operations play beyond the bottom line, many companies are supporting community-building efforts as a sign of corporate social responsibility.
Corporate social responsibility has been defined as the "steps that a company takes steps to ensure there are positive social and environmental effects associated with the way the business operates."
With many companies jumping on the corporate responsibility bandwagon, some industries are ahead of the game in implementing programs that genuinely meet the needs of the communities touched by their industry. The coffee industry is particularly advanced in expressing their corporate social responsibility.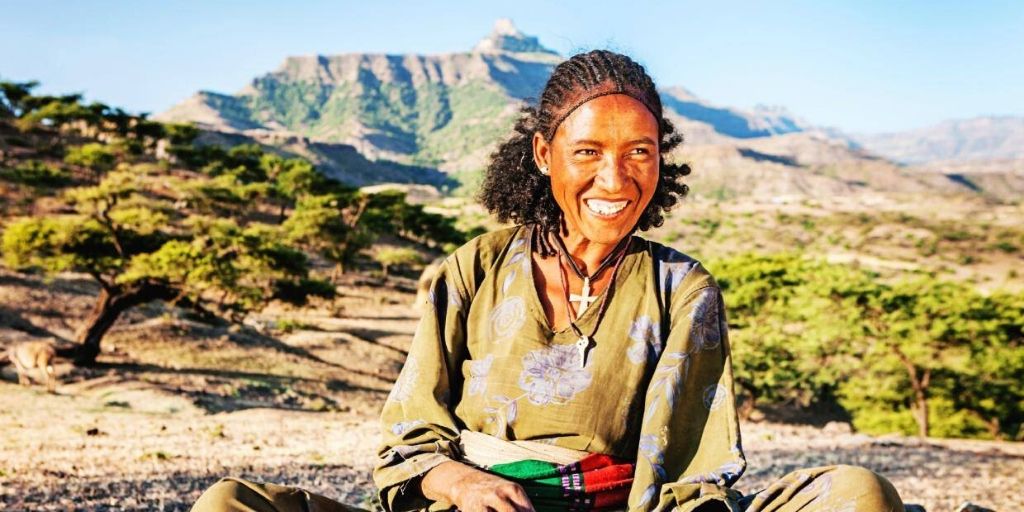 "There is a strong sense of corporate responsibility within much of the coffee industry," explains Grounds for Health Executive Director, Ellen Starr.
"Many executives feel a deep appreciation for the part that farmworkers play at the beginning of the supply chain."
Bringing cervical cancer screening to underserved coffee-growing communities worldwide
As an agricultural product, coffee is grown in some of the most rural areas of the world. The coffee plants are tended by local workers who might live many miles from any established healthcare centers. Even with the benefits of steady employment, the sheer distance between coffee plantations and the nearest large center can prove a barrier to healthcare.
This leads women workers in coffee-growing areas to be widely underserved when it comes to the screening and treatment of cervical cancer, an entirely preventable disease. Founded in 1996, Grounds for Health works in partnership with global leaders from the coffee and healthcare industries to promote corporate social responsibility through the prevention of cervical cancer in these coffee-growing communities worldwide.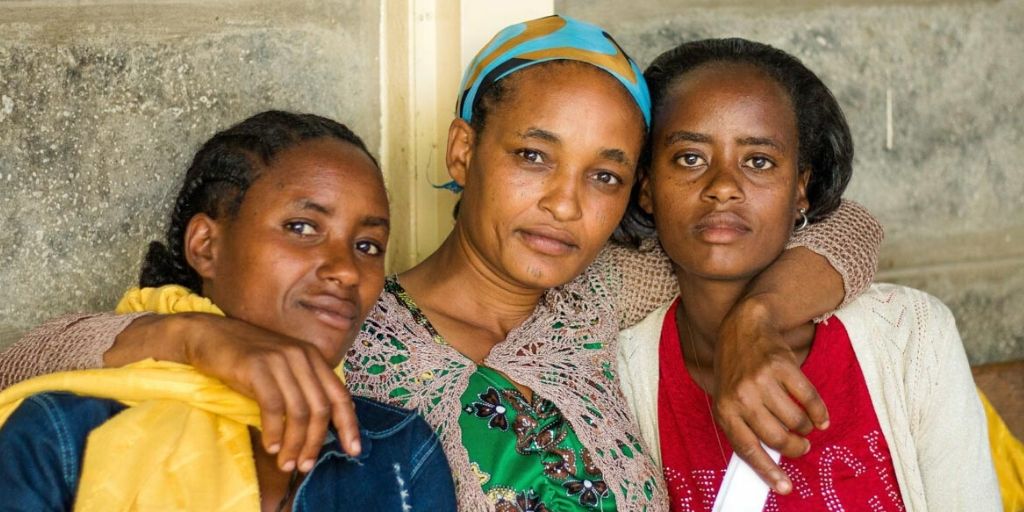 We spoke to Ellen Starr, Executive Director of Grounds for Health, to learn more about how the Vermont-based non-profit organization provides grassroots training and support for cervical cancer prevention programs in rural and low resource coffee-growing regions in East Africa and Latin America.
The impact of cervical cancer among women in the world's coffee-growing regions
In most developing countries, cervical cancer causes the deaths of more women than any other cancer. Coffee is predominantly grown in low resource countries where nearly 9 out of 10 cervical cancer deaths occur. Most of the women living in these communities have never received the screening that would ensure that cervical pre-cancer is treated before cancer is even allowed to develop.
"Without early detection, women in the coffee-growing regions where we work can develop cervical cancer without even realizing it and at a stage where survival is unlikely. Even if cancer is discovered at an earlier stage, access to life-saving health care is severely limited."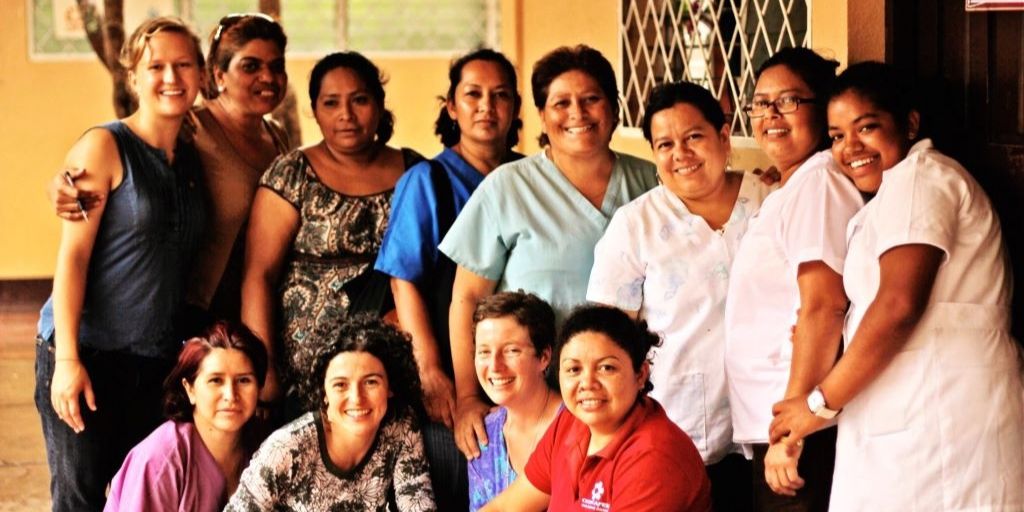 "The women who live and work in coffee growing regions play many important roles in their communities. When they become sick, it  leaves a tremendous burden on their families, their workplaces and the community at large."
Screening women just once in their lifetime reduces the lifetime risk of cervical cancer by as much as 36 percent. With two screenings, cancer risk declined by as much as 60 percent (at 35 and 40 years of age).
"Women coffee pickers and sorters work long hours fulfilling their responsibilities both at work and at home and rarely have the time to attend to health issues in general let alone disease prevention.
Many of these women live in rural areas that lack affordable transportation, making it even more difficult and sometimes impossible for them to receive adequate health care."
Since coffee farming represents an important part in these regions' agrarian sector, coffee corporations and NGOs like Grounds for Health look for ways to improve the wellbeing of women by expanding life-saving cancer prevention services in these low-resource communities.
Addressing healthcare challenges of cervical cancer in Mexico's coffee-growing communities
Grounds for Health founder and former president of an American coffee company, Dan Cox, saw the growing problem with cervical cancer in the coffee regions. He and a close friend, Dr. Francis Fote, OB/GYN, were visiting coffee cooperatives in the Oaxaca region of Mexico, when they learned that cancer rates in coffee growing regions were some of the highest in the world.
In Mexico, close to 48 million women risk diagnosis of cervical cancer, the most common cancer in the country among women ages 15 to 44. But studies found that cytology screenings every three years, in combination with HPV vaccination, reduce cancer incidence and mortality in the region by 75 percent.
Read how Ground for Health brought high-quality cervical cancer screening to remote areas>>
Cox and Dr. Fote decided to take action, working alongside local OB/GYNs to improve access to efforts in cervical prevention. With the help and financial backing from Green Mountain Coffee Roasters (now Keurig Green Mountain), they coordinated volunteer cytologists and pathologists to provide on-site training and interpretation of Pap smears, the only technology in use at the time.
Addressing the healthcare challenges of cervical cancer in coffee-growing communities
Grounds for Health has started programs in Mexico, Nicaragua Tanzania and Peru.  Currently, programs exist in Ethiopia and Kenya, representing a region that has the highest morbidity and mortality rate of cervical cancer in the world. They are headquartered in Vermont with a staff of just three. The bulk of their staff, a total of 8, are local to Kenya and Ethiopia and are based in the field.
"Our Africa Program Manager works quite independently, with oversight from the US. He and the rest of the staff have managed to make successful improvements in service delivery and greatly expand the number of women served despite the tremendous challenges in providing healthcare in these regions."
It's nearing the end of International Women's Day for 2020, but our work towards #eachforequal lives on. Thanks to a generous grant from the #StarbucksFoundation, we will open 6 Centers of Excellence in Gedeo, Sidama, Chelelektu and West Guji and serve an estimated 15,000 women. pic.twitter.com/ICJ5qSsNIv

— Grounds for Health (@grounds4health) March 9, 2020
Because Grounds for Health is building capacity within the public health system, the Ministry of Health are their biggest partners. The coffee industry also plays a large role in corporate responsibility by supporting Grounds for Health financially.
"The coffee industry strives to support their workers, making sure to help those at the beginning of the supply chain in the most rural areas of the world with the highest healthcare needs."  
Grounds for Health has focused on providing high-quality training of local providers by experts from the US and in-country. Local providers are trained in screening for cervical pre-cancer, through visual inspection with acetic acid (VIA) and treatment through cryotherapy or thermal ablation.
However, this resource-intensive approach faced obstacles in supervising local staff and meeting quality assurance parameters given the distance between the organization's headquarters in Vermont and their current program sites in Ethiopia and Kenya.
"To address this concern, we approached MobileODT to learn how the EVA System colposcope could improve the clinical oversight of our programs and our quality assurance outcomes." 
Now, the EVA System colposcope supports quality outcomes during training campaigns. The digital assessment tool complements traditional screening programs, allowing health workers to visualize and capture images of the cervix and store and share patient cases with each other. The tool also allows for consultation with experts via a secure portal.
"EVAs act as diagnostic tools on site that bolster the success of VIA based screening. They are the cornerstone of our quality assurance program. Our field staff are able to sync images to the cloud that I am then able to review from Vermont and give them feedback on their diagnosis and treatment plan."
Educational and training programs empower patients and clinicians in East Africa
Grounds for Health trains nurses and midwives from small public health facilities in cervical assessment and the treatment of cervical pre-cancer. After training, Ellen and her colleagues oversee programs remotely to ensure that participants continue to develop their clinical skills.
"The primary role of our field staff is to train and provide continuing support to local providers. The clinical component of training lasts four to five days which gives them the opportunity to visualize as many cervixes as possible in order to reach competency in identifying disease and treating when appropriate."
"We pride ourselves in the strength of our quality assurance program. Our field staff provide supportive supervision and refresher training of the providers they have trained to ensure sustained quality of care. We take quality assurance to the next level by using our EVA devices to continuously assess the diagnostic skill of our own staff."
Ensuring that women are treated with compassion and respect is a significant component of Grounds for Health's work. They were initially concerned that women might not be comfortable having a picture taken while in such a vulnerable position. They were pleased to find this not to be the case.
"The providers we trained initially thought that women wouldn't want them taking pictures during their exams. They came to find out that their patients actually loved seeing their own cervixes. They enjoy educating themselves about their own bodies and inevitably what they see is far less scary than where their imaginations had taken them. Anything we can do to get information to the women we serve, and by association to their communities, has a huge impact on increasing patient recruitment."
Thanks to the combined efforts for corporate social responsibility of the coffee industry, individual donors and dedicated healthcare professionals, Grounds for Health has screened over 115,000 women and treated well over 9,000. They have provided clinical training to more than 550 healthcare providers with more to come.