Dr Kofi Effah feels understandably proud of his clinic and his staff. He heads the Cervical Cancer Prevention and Training Center of the Catholic Hospital, Battor, which opened to address the dire need for cervical cancer screening in Ghana.
In 2012, cervical cancer rates in Ghana stood at three times that of the world average with little understanding of the need for screening and even less trained healthcare workers able to provide adequate screening. The Cervical Cancer Prevention and Training Centre in Catholic Hospital, Battor has made huge strides in providing a solution for this problem.
Cervical Cancer Screening at the Outpatient Clinic
At the outpatient clinic, the staff treats individual patients, offering to screen, follow up of screen positives and treatment where necessary. They not only provide medical procedures but also vitally needed patient education. To bring the dream of practical, low-cost cancer screening to life, the center researched many different models. "We were looking for the most cost-effective solution for a low resource setting," Dr. Effah explains.
"We needed a solution that could be used by nurses in the field, not only specialist doctors in hospitals." They turned to MobileODT's EVA System to fill this need. "The nurses loved the EVA System as soon as they saw it," Dr. Effah enthuses. Nurse Ethel Tekpor explains the appeal, "It was different to everything else we'd seen. It was much easier to use."
The EVA System is a mobile colposcope that uses smart technology to take images of the cervix with up to 16x magnification. The images taken appear immediately on the screen and record in an online storage facility. Nurses can show patients the images as they are captured. "The women love being able to see their cervix. It helps them believe in what's happening. It strengthens the medical process," Nurse Comfort Wormenor says.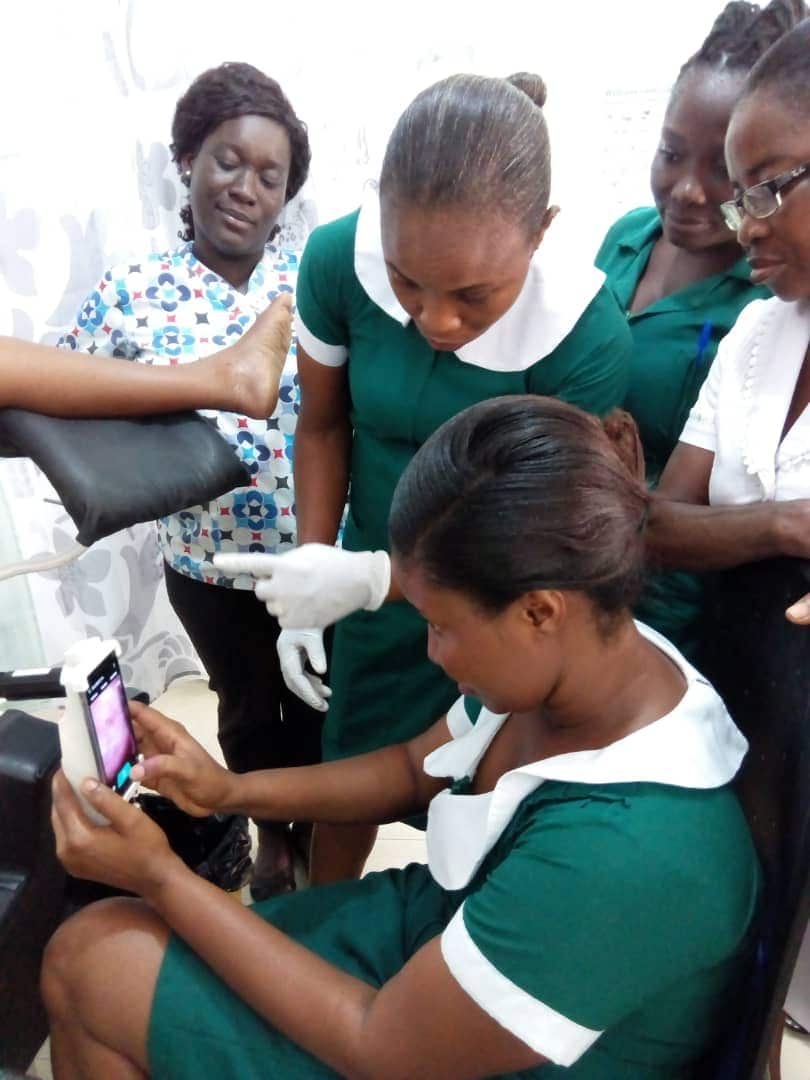 Cervical Cancer Screening Training in Ghana
Dr. Effah has ambitious plans. Through the training program, he hopes to create a network of cervical cancer screening around Ghana.
"We want to bring a screening program to every woman's doorstep."
Started in 2017, the Battor training program trains small groups of health workers, typically 4-6 per cohort, in basic cervical cancer screening – detection and treatment of cervical precancer. Initial training (Module 1) lasts for 2 weeks and covers basic techniques including how to use the EVA System to detect and diagnose lesions.
Advanced training (Module 2) is available for another two weeks when they are taught how to treat precancerous lesions using ablation (cryotherapy and thermal coagulation). In the first year of the training program from September 2017 to mid-July 2018, 47 health workers have received training. Trainees include a range of healthcare workers, from general nurses and community health nurses to midwives and physician assistants.
Empowering Women and Health Workers
The EVA System plays a major role in Dr. Effah's vision for spreading cervical cancer screening.
"The EVA System has helped revolutionize cervical cancer screening in Ghana. Now the nurses are working in mobile clinics with a mobile colposcope (EVA) and a thermal coagulator in their hands. They can screen and treat women at a high level even in remote areas."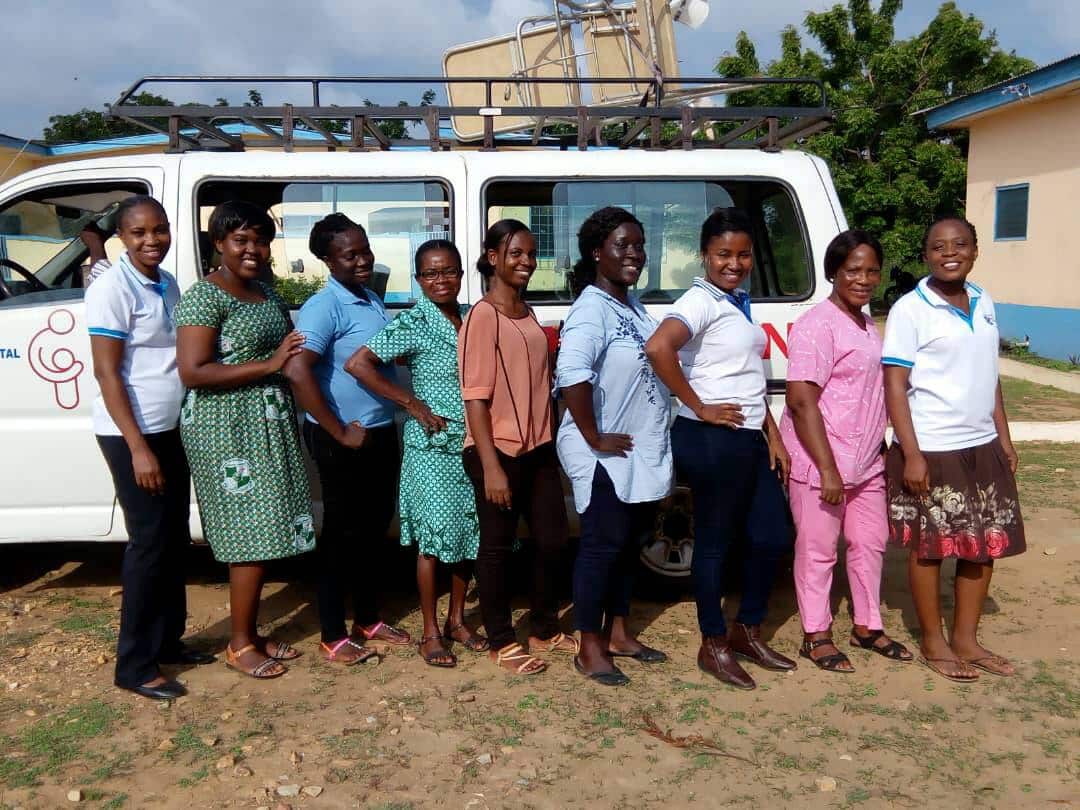 Dr. Effah and his team's vision is far-reaching. "Our goal is to empower women and health workers."
With a dream of saving lives, many willing healthcare workers equipped with the best medical tools available are well on their way to fulfilling their vision.